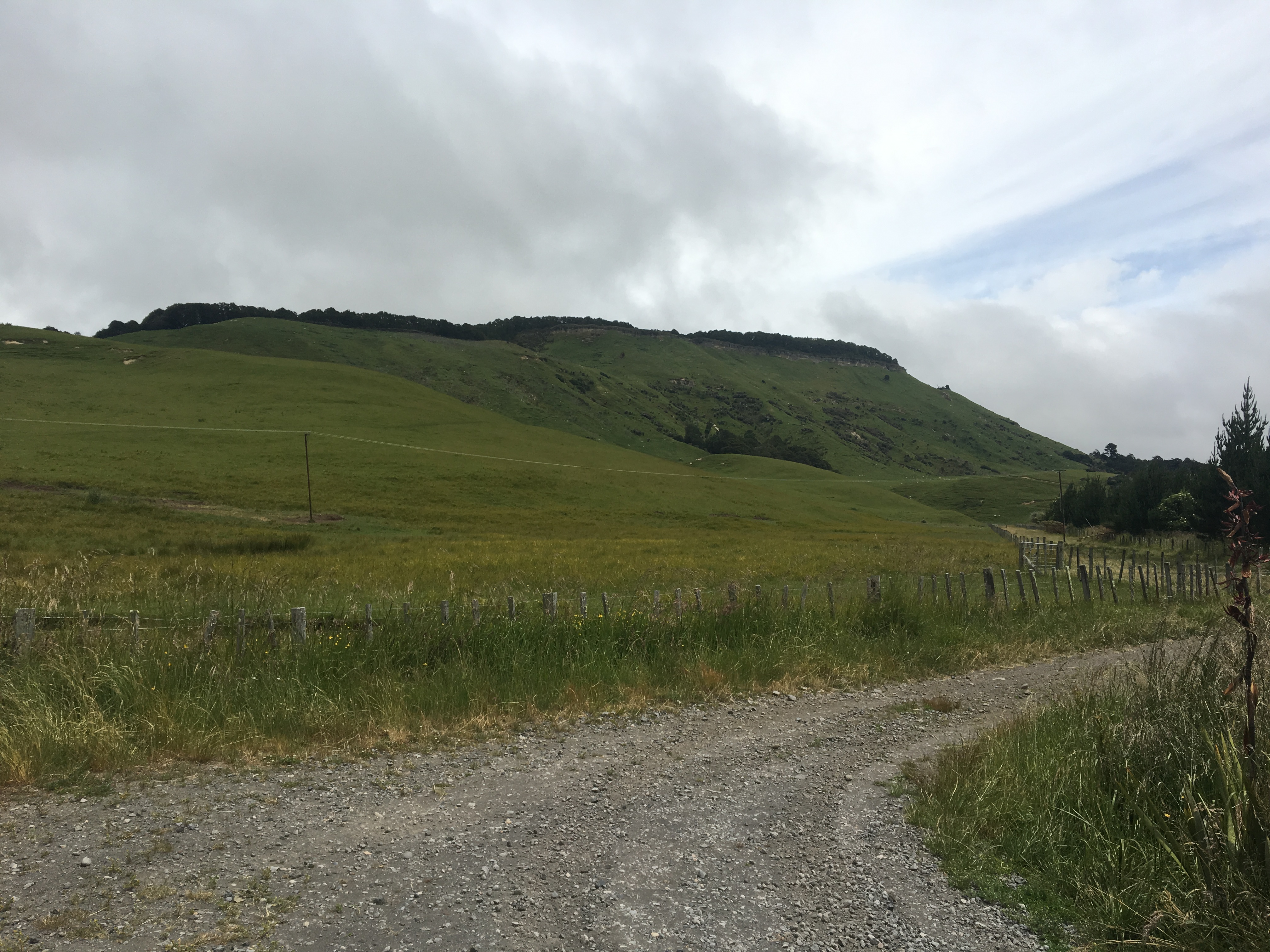 Jan 4, Palmerston North, New Zealand
Hi all,
I have had a bad head cold, so I have been laying low for a couple of days to get better. I will leave tomorrow on a 3-day push to Wellington. I got to Palmerston North departing Ohakune the morning of Jan 2. The ride was about 40 km of dirt roads, but much better than before. My Warm Showers host met me half way and gave me a ride into Palmerston North, because he had arranged an interview with Radio New Zealand the following morning! The interview was great! People all over the country heard me and sent me emails. I have arranged a talk with a group in Christ Church and have been offered accommodations in Wellington. Also, the local newspaper came by and took my picture for an article.
I spent 2 days in a campground in Ohakune, also recovering from this bug. We had a new years eve party, where I met some really neat guys!
3 of these guys I met when they pitched what can only be described as a circus tent in front of my tent in the campground! It was huge.
My first exposure to world cycle touring was a book entitled, "Miles from nowhere," written by Barbara Savage. This was an account of one of the first world cycle tours to be taken by an American couple. The chapter on New Zealand was entitled, "The Most Friendly People in the World." I have to say that my experience confirms this designation. My hosts here in Palmerston North have been amazing. Andrew and Pamela Ninness have just been fantastic. Constant food, wine and companionship. Plus, they have put up with me while I recovered from this bug that I have. What great people!
The next three days are going to be a challenge for me, because I am still quite ill and I have some rugged roads to get through. But, I suspect that I will be OK. I will check in with everyone when I can!
Cheers
Scott