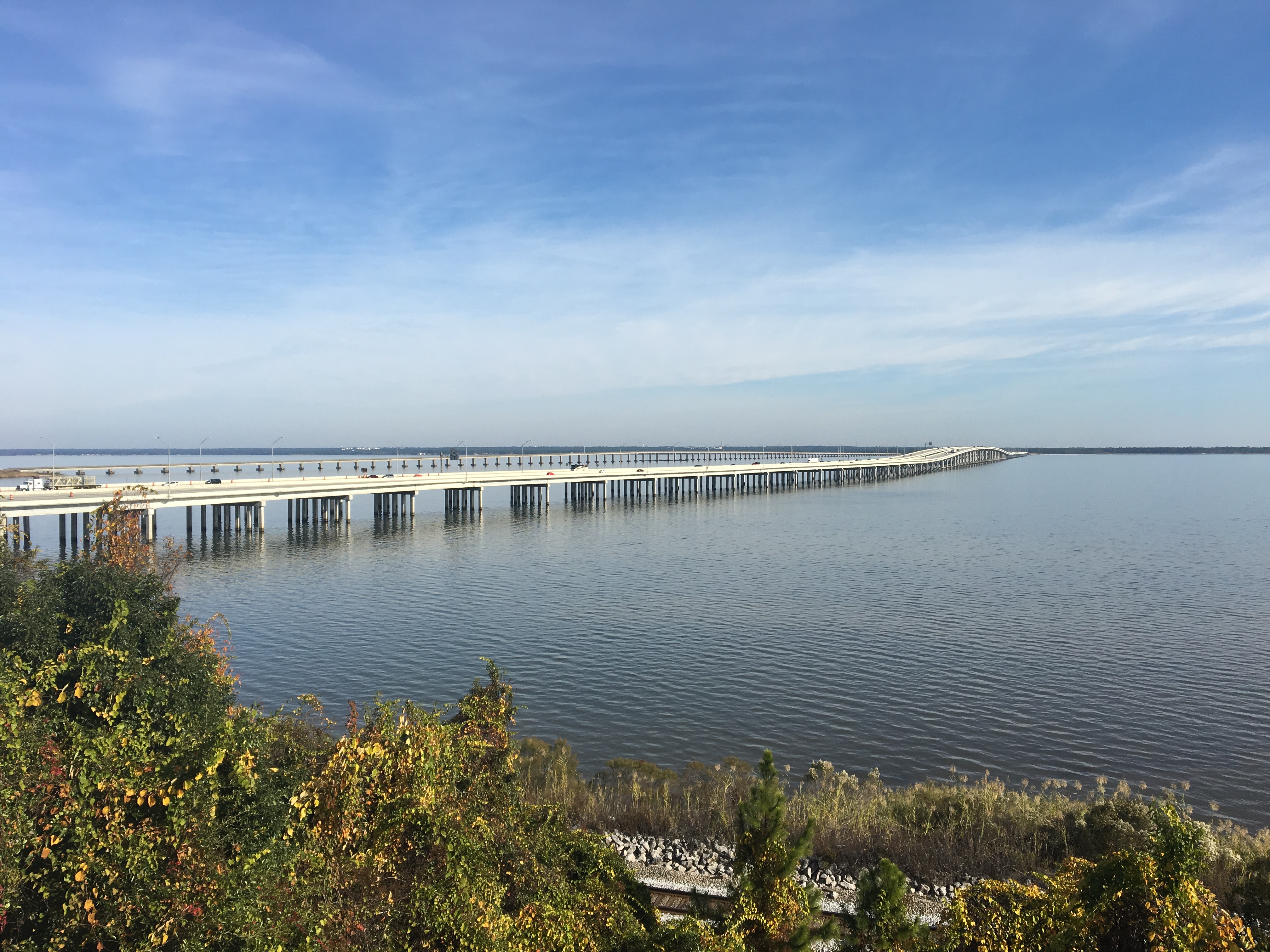 Nov 28, Chipley, FL
Staying at the Methodist Church in Pensacola was really nice. What a great service this organization is offering to bicycle tourists! I stayed an extra day because it was so comfortable there, and I had some work to do anyway. Near the afternoon of the second day, another fellow named Ryan came to stay at the church.
Ryan was great! We had a lot of fun, going out for beers and pizza. But, to our mutual dismay, we realized that the Pizza place didn't sell any whiskey. So, it was off to another place that specialized in this particular beverage…
I sampled a locally produced bourbon, and enjoyed it a lot. We met some other neat people; conversation went from Donald Trump to the existence of life in the galaxy–a very much needed bit of social interactions. And, to top it all off, when we got back to the church–ice cream!
We were out of the church before 8 AM the next morning, and, after a cup of coffee, we said farewell. If this ride were about an experience, instead of a journey, I would have turned around and rode on with Ryan (who was heading west). But my path takes me east, and on I went.
The ride out of Pensacola was a lot more hilly than I expected. It seemed like I went over about 50 100-foot climbs, paralleling the coast. It wasn't so bad–just unexpected.
After about 20 miles, I passed what must have been some kind of a museum. It was clearly closed, but I would have loved to stop and take a look. The Rolls Royce parked out front was an especially nice touch!
The miles passed by like a blur, broken up only by the small hills. Eventually, I made it to the town of Crestview, about 30 minutes before dark. An earlier Google search netted an "RV-park" and I had hoped to camp there. Google has a hard time, however, distinguishing between RV parks that cater to travelers, and ones that support permanent residents. When I arrived at the RV park, it appeared to be the latter. There was a younger man out front and I asked him if tent camping was allowed… he gave it some consideration, and decided that it probably was not. But–he had just rented a house and was in the process of getting it ready for habitation by his family, and if I wanted to stay there that would be OK with him. This guy was named Billy, and he saved my skin. Billy, if you are reading this–thanks from the bottom of my heart!
I had a really comfortable night in Billy's house, and slept for about 10 hours. (Anymore, my body will take ten hours if I will let it.) I got on the road close to first light, ready to knock out nearly 70 miles to the next town. What can I say about a ride like today? I had a moderate headwind most of the day and multiple small hills. One dog chased me, but he clearly didn't have the heart for it. It rained most of the afternoon–but not heavily. I opted to get a hotel because of the rain; also, it was getting dark as I rode into town, and was not able to find anywhere to camp.
I need to decide what I am going to do for the final leg of this ride. My plan had been Australia, but everything I have read lately says that you would have to be insane to ride in Australia in December (hey–maybe I qualify!). But then there's New Zealand, so inviting and intriguing. Perhaps I should do that and then double back to Australia after things have cooled off a bit. That probably makes the most sense.
But, to be honest, I am having a hard time starting on another leg of this ride. I am weary to the bone, and miss the company of other people. It is so difficult to spend every waking moment of every day inside my own head. I know that I used to have friends, but that seems like a thing of the past–another world. Each day blurs into the next. I don't know if I can keep doing this; the loneliness and isolation is becoming unbearable.