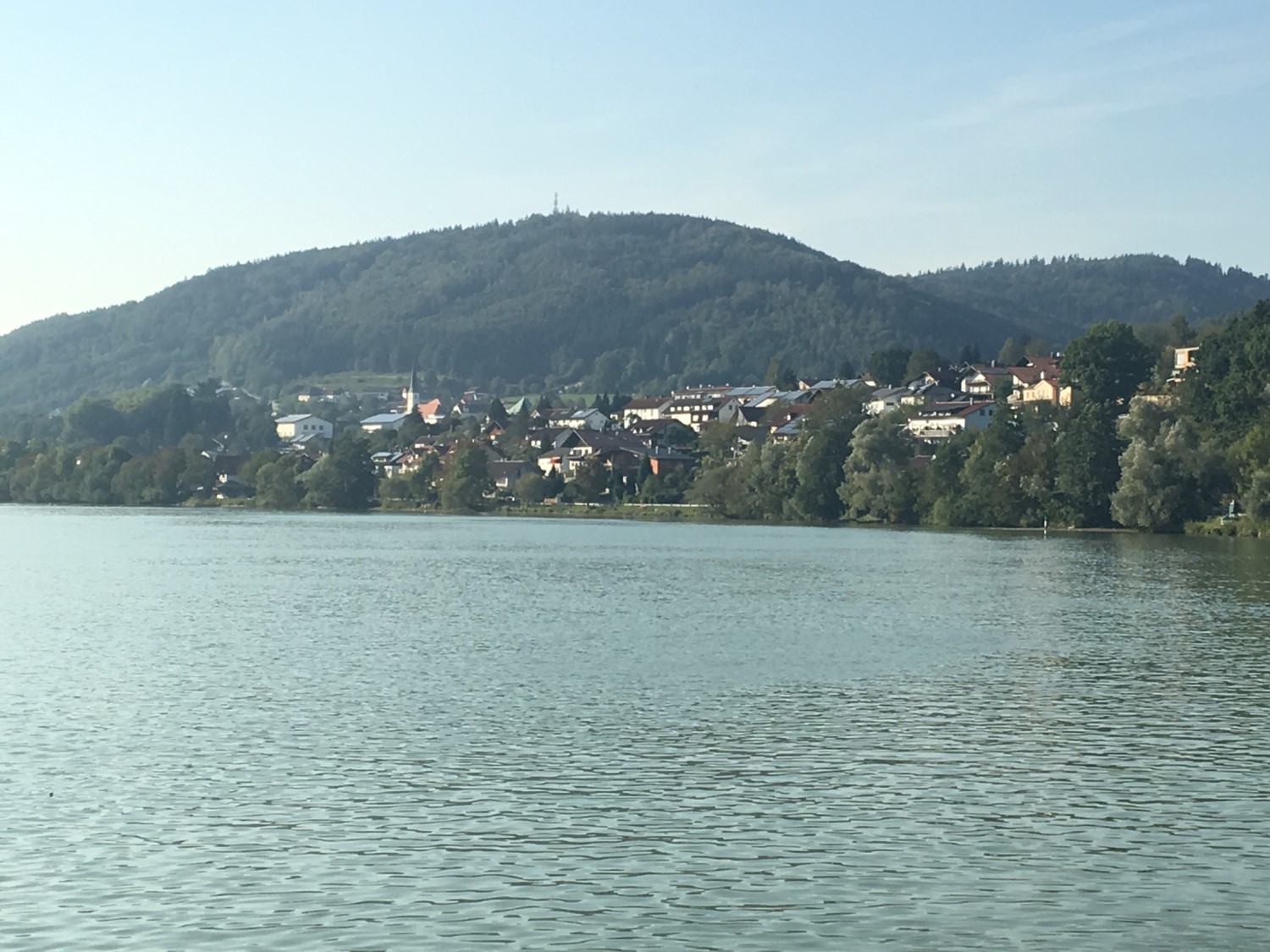 Sept 16, Sankt Agatha, Austria
Hi everyone,
Just a quick update today. I need to get in at least 80 km, and it is looking like it might rain.
I left Winzer on Sept 14th and had a very easy ride into the city of Passau, Germany. Passau is just loaded with old architecture and history–by far the most beautiful city I have visited to date.
There was only 1 campground listed in my guide book. After setting up my camp, a group of cycled tourists from the Czech Republic arrived. They are doing the supported kind of touring, but–apparently–taking turns with who takes charge of the sag wagon and setting up the next campsite. The guys were all firefighters! I told them that my dad is a firefighter as well and immediately we had something in common. They offered me some kind of Czech rum, and I countered with a bottle of Jack Daniels. They shared their meal with me, and we had a great time. Some of the people knew a little English, and all knew just a bit of German. But several of the people in their group were old enough to have learned Russian. So, again, with a mix of languages we were able to get on just fine.
I also met a nice fellow name Ian from England, but I neglected to get a picture.
Part of the reason for riding only to Passau, was that on the 15th, my friend Paul Caldwell was going to arrive in Passau for a start of a tour with his wife and two other friends. Paul asked me if I needed him to bring anything and I did not hesitate–a bag of Ozo's coffee! I met him at the train station. Fun! Good luck Paul! They will be a couple of days behind me.
I left from the station to ride another 40 km to where I am now. It was an easy ride, with great views the whole way.
I kept to the north side of the river most of the day and, as such, did not cross into Austria until late afternoon. As before, there was no sign indicating the change in countries.
Cheers,
Scott