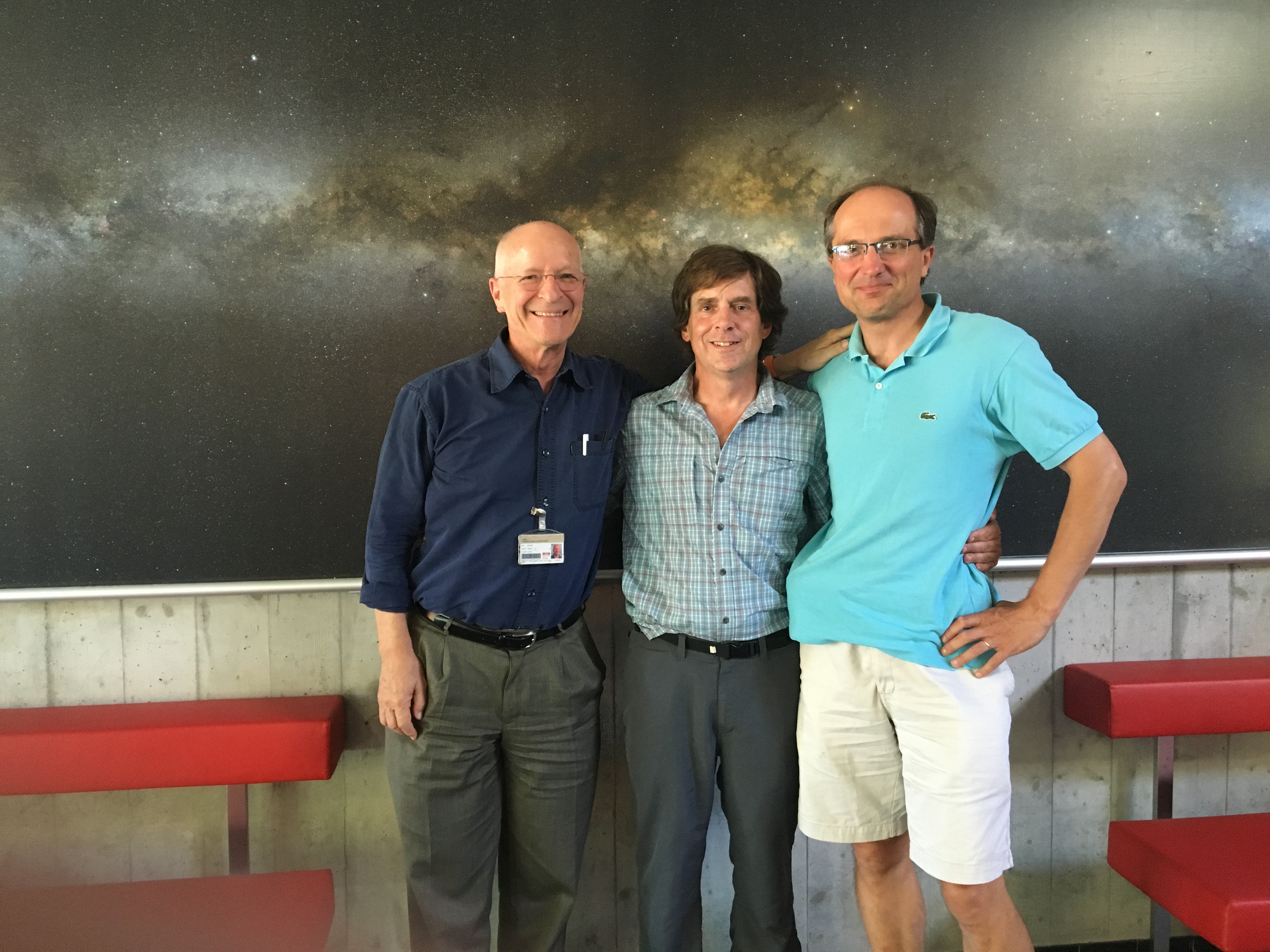 August 26, Seminar at the Observatoire de Sauverny
Just a quick update. I gave a presentation to an enthusiastic audience today. It was really nice to be back among astronomers! Astronaut Claude Nicollier came to hear the presentation and it was an honor to have him there. I suggested that we take a photo, including Jean-Paul Kneib (left), head of the Laboratoire d'Astrophysique.
I am wearing clothes that have not come out of the pannier since I left in July. I've lost two inches on my waist!
This observatory has been around since before the USA became a country! Their facilities are top notch and foster a very strong educational/research environment. I ran into a former student (Anthonty Cheetham) of a friend of mine from STScI (Anand Sivaramakrishnan). Anthony is doing quite well here.
I was really impressed by the displays that the observatory has put together to show the public about the structure of the universe and its origin. You need to see these! Really top notch stuff. I would love to get STScI to take a look at these. They have really come up with a very different, but effective, approach to showing these concepts.
Claude suggested that I take an alternate route through Switzerland rather than my planned route. I checked–it is easier, and more scenic. It will also give me an opportunity to take a few side trips, via train, to see some fabulous places. I'm doing it!
I leave tomorrow heading towards Germany!
Cheers
Scott