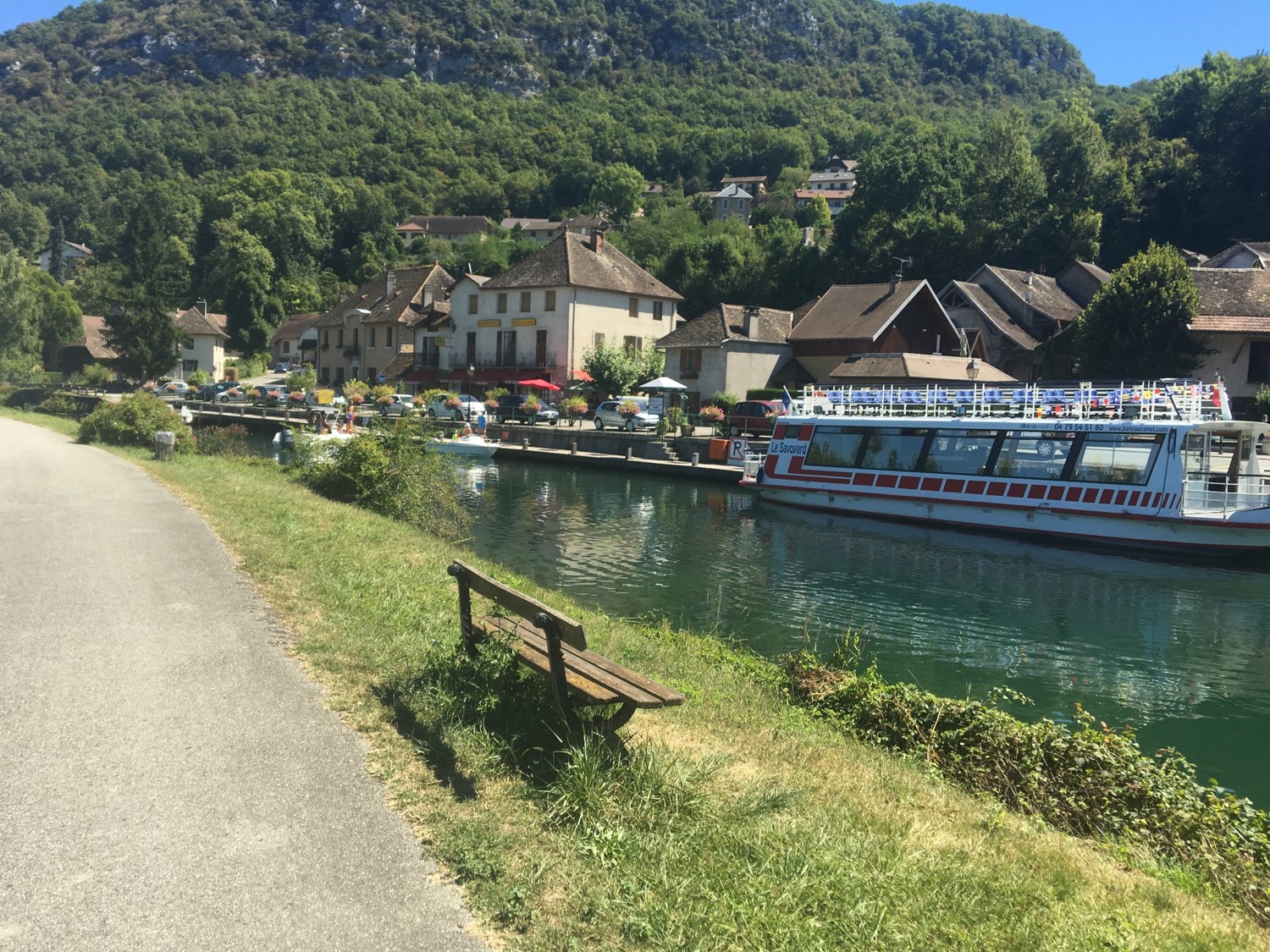 August 24, Seyssel, France
Todays ride was relaxing, and relatively easy. I decided to skip the ASCI campground and head for an unlisted one, suggested by Google, but backed up with its own website. It was on the same side of the river as the path, and a few km closer to Geneva. It is really pretty here:
The ride today was 95% on a real, two-lane bike path. It runs all the way to Geneva! It zig-zags a bit, following the River, which beats the heck out of trying to climb over the hills that surround it:
I was encouraged to see several signs reminding me that I am headed the right direction:
Part of the time that I shared the roads with cars, I had to cycle through a couple of tunnels. This was scary, because I was completely at the mercy of the drivers–I had a rock wall to my right.
The last tunnel I went through was cut exclusively for the bike path.
Tomorrow, I will cross into Switzerland bid farewell to France.
Cheers,
Scott