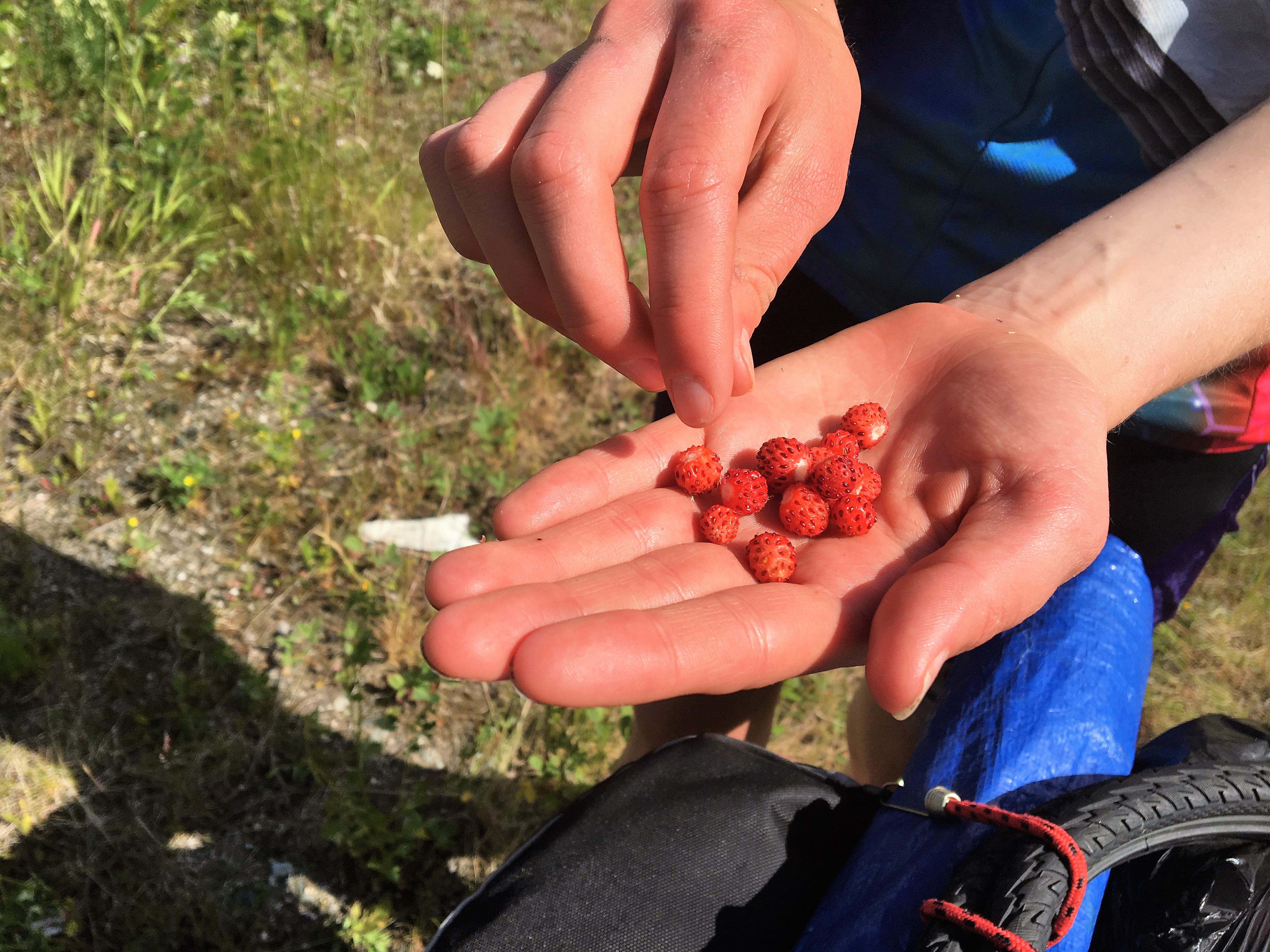 June 20, 2016. Fairbanks, Alaska: The end of Stage 1.
The ride from Delta Junction to Fairbanks was easy compared to much of the ride to date. The weather was a bit cooler, with some rain and just a little sun. A lake of lily pads presented itself, very reminiscent of the ponds by my home in Niwot.
Ever since cycling in BC, I was impressed by the abundance of strawberry plants everywhere I looked. I watched from go from leaves, to blossoms, and eventually to buds. On this last section to Fairbanks, they turned to fruit:
A million square miles of strawberries!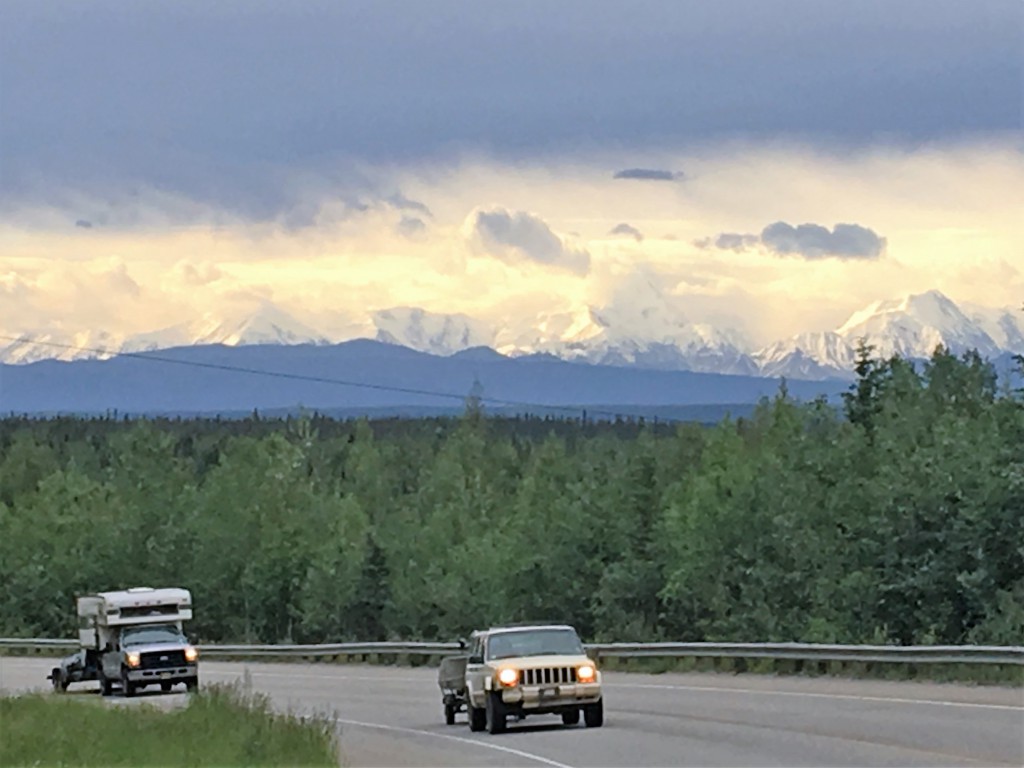 Through Warmshowers.org, I connected with Duncan Edwards who has been a wonderful host. When Duncan is not biking, he flies a variety of planes including KC135s for refueling. Duncan has cycled the road to Deadhorse multiple times and is an avid WS host.
I feel strongly that descoping the ride into Deadhorse was the right decision. Even so, I have surprised myself with the accomplishment of the 3000 mile ride from Boulder to Fairbanks. But then Duncan told me about a blind couple who recently stayed at his house. They rode a tandem bike on much of the same route that I have followed. BLIND. The female rider on the back could see shapes, such as a road sign, and the male rider on the front could see only as through a soda straw, due to macular degeneration. But between the two of them, they biked from Argentina to Alaska, and navigated part of the highway to Deadhorse. And, then there was the fellow who rode from Deadhorse on a unicycle. People like these encourage me.
We made a trip to the local REI to pick up boxes for the bikes. Here is what my bike looked like just before putting it away for the trip home: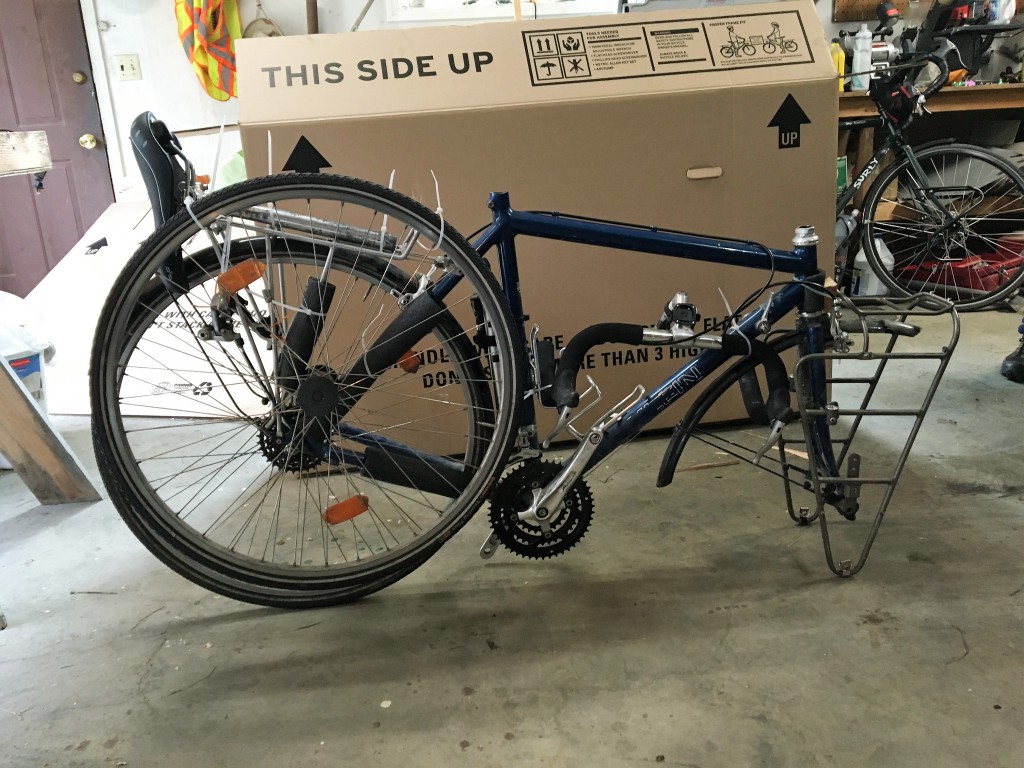 It will go on the Alaskan Airlines flight with me on Wednesday.
This afternoon, we took a drive and saw the famous Alaskan Pipeline:
Apparently, the purpose of the pipeline is NOT to bring beer to Deadhorse, which I have recently learned is a dry community. Wow–that was close! I almost went to a dry community! To celebrate the near miss, we stopped off at the Silver Gulch Brewery, which is the most northern brewery in the United States. My favorite was the IPA, which features 4 varieties of hops.
Well, that's all for this segment of the ride. When I get back to Colorado in a few days, I will be sure to add a reflective summary post about the first stage, along with my plans for the next stage. See you then!
Cheers,
Scott