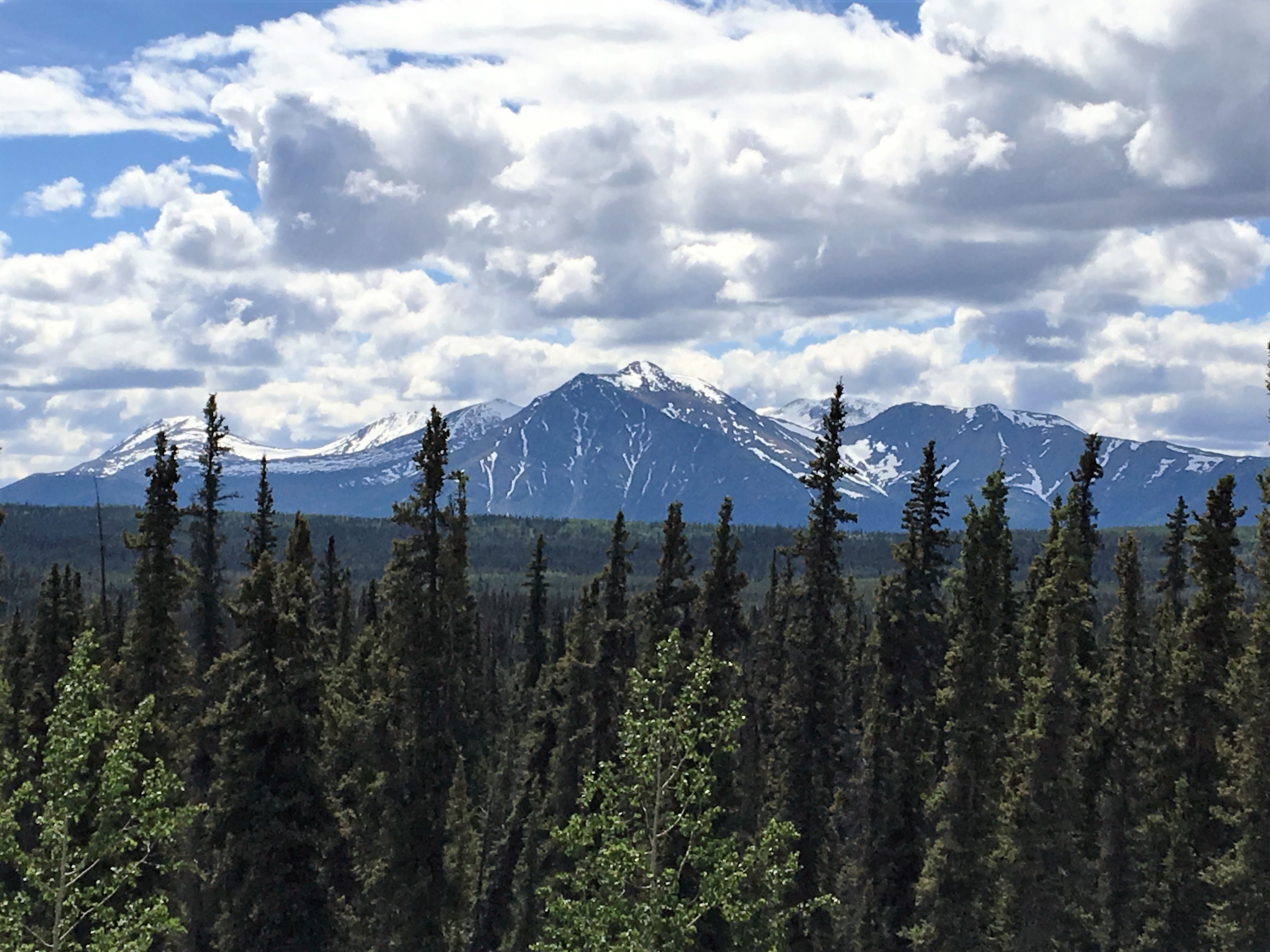 June 3rd, Whitehorse, YT
Howdy!
Time for a bit of catching up. We left Watson Lake on the Morning of May 28th in a mostly wet and cloudy day.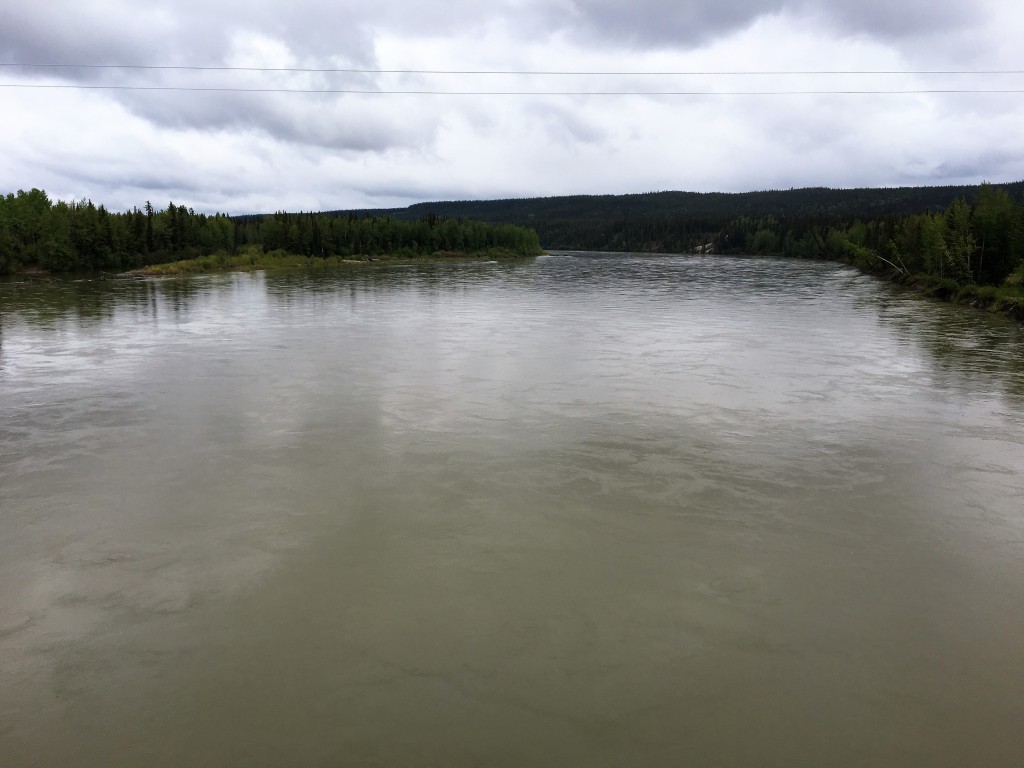 After about 50 miles, we stopped on the bank of the Rancheria River and set up camp. Allen, being a scout leader from way back, got us a fire started using "Boy Scout juice" (also known as gasoline.) It rained nearly all night and things got pretty wet.
Because of the weather, we only cycled 20 miles the next day–stopping at the Rancheria Campground.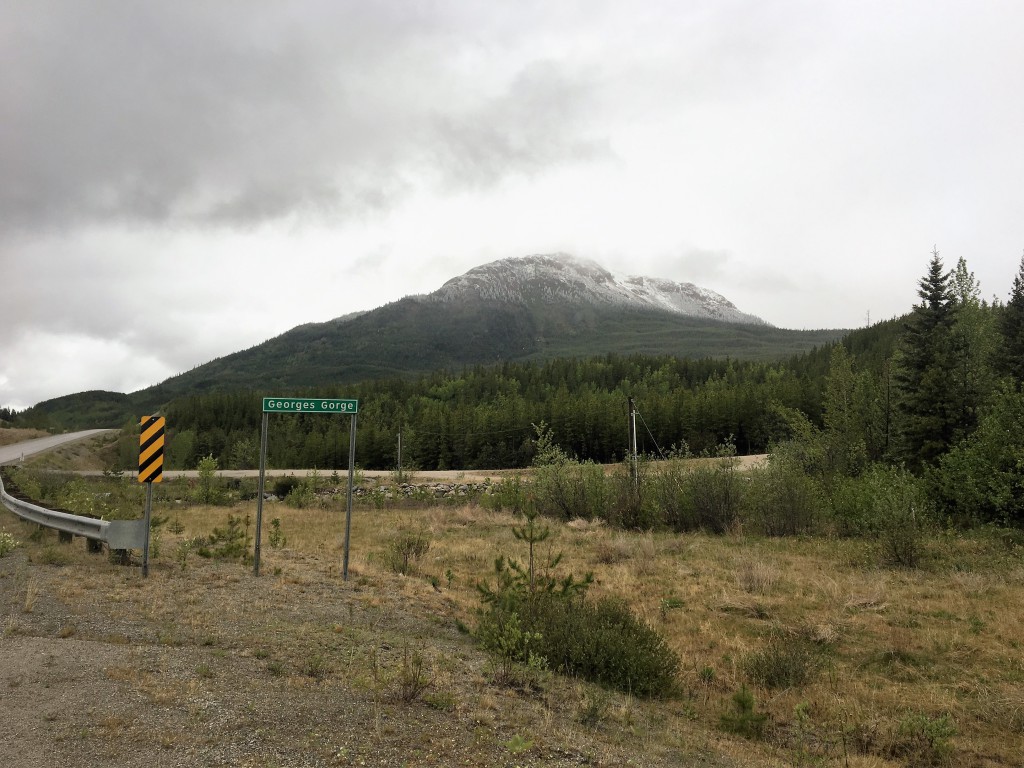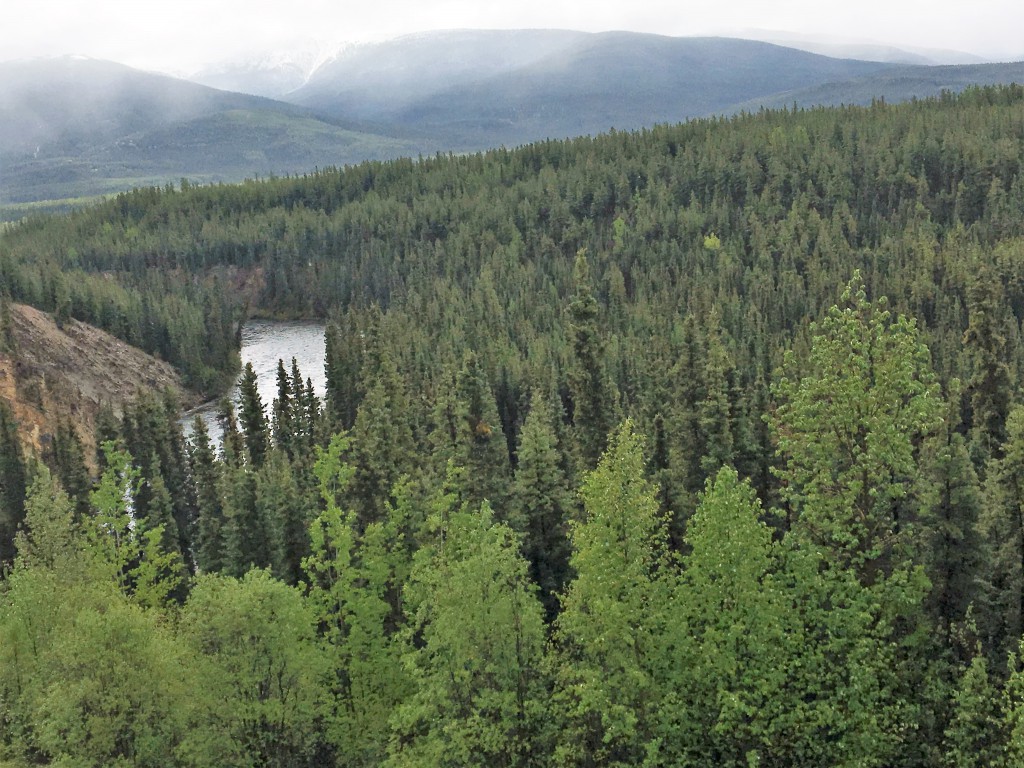 Most of the next day (May 30th) was dry.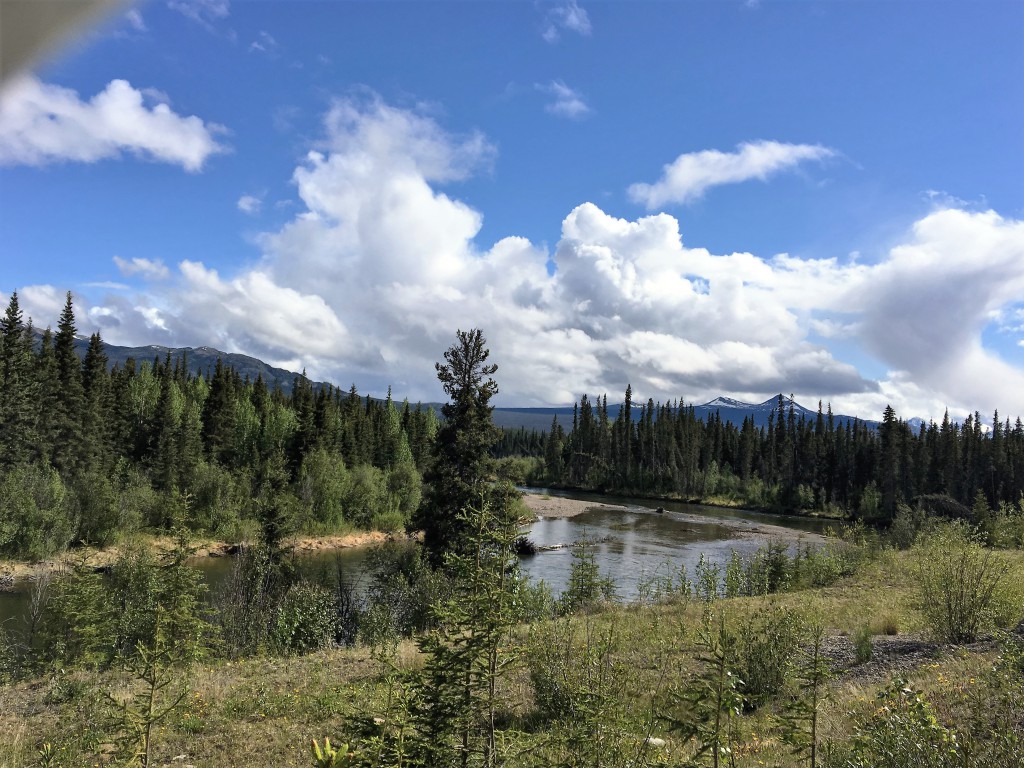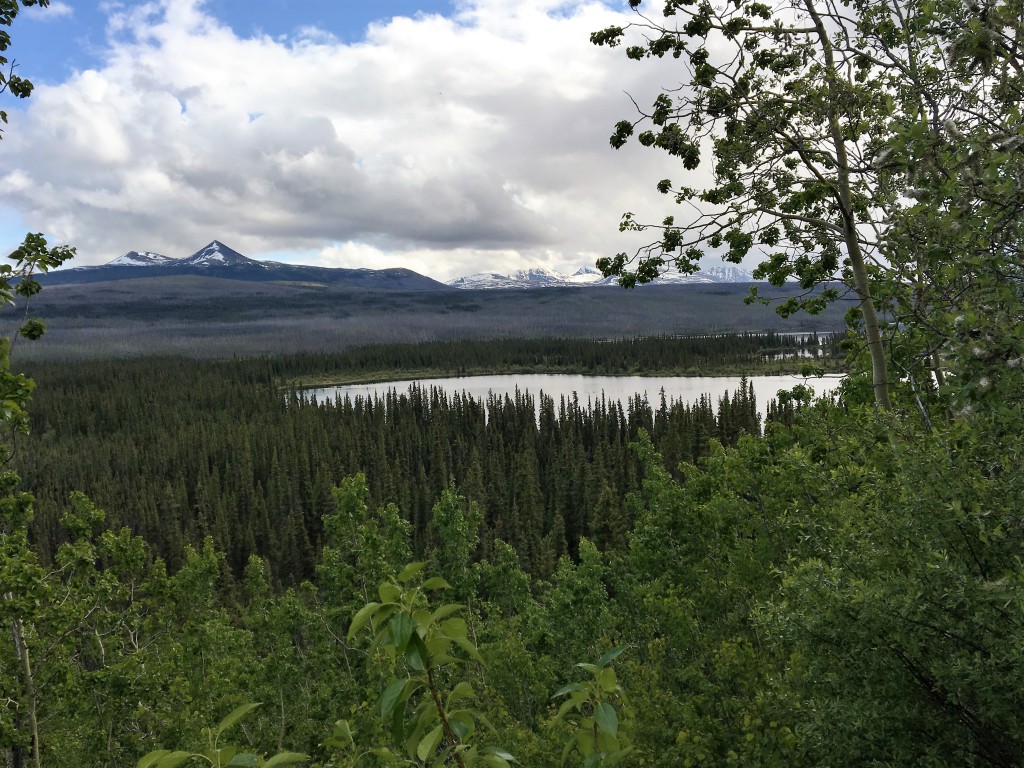 We met a cyclist from Colombia who started out in Deadhorse, on his way to Miami.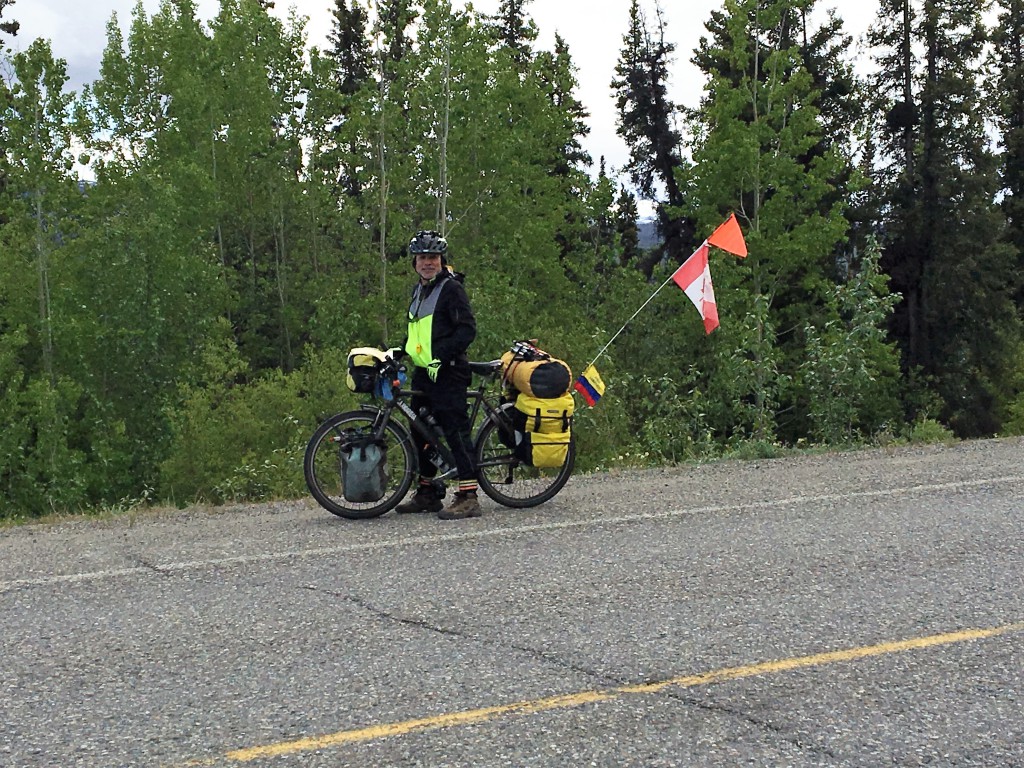 This man confirmed what I have been suspecting for some time: my bike will not cut it on the Haul Road (the road to Deadhorse). The problem is the size of my tires relative to the size of the rocks in the road. Many people have expressed an opinion about the quality of this road. But I value the input of a fellow cycle tourist the most. I have always seen the last 300 miles to Deadhorse as a potential descope, but it is sad to see it formally go away. Fairbanks will have to be the end of this section of the tour.
Most of the ride this day was calm, but near the end of the day, it rained with a vengeance. I had it in my mind that we needed to find someplace to camp near water and failed for about an hour to find a spot that was both clear and level, as well as shielded from the highway. Once we gave up on the need for a water source, we had no trouble finding a place and got the tents set up in the middle of the rain.
The weather was good most of the next day (May 31st).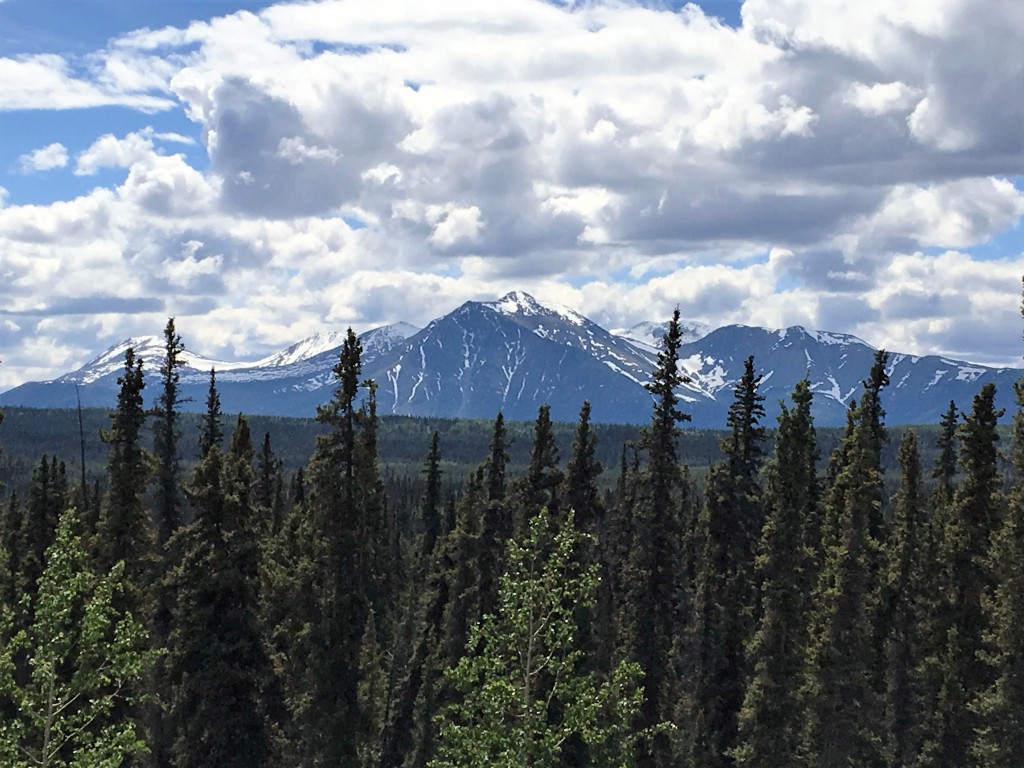 This ride took us through the town of Teslin. Teslin is at one end of a lake and a massive metal grating bridge.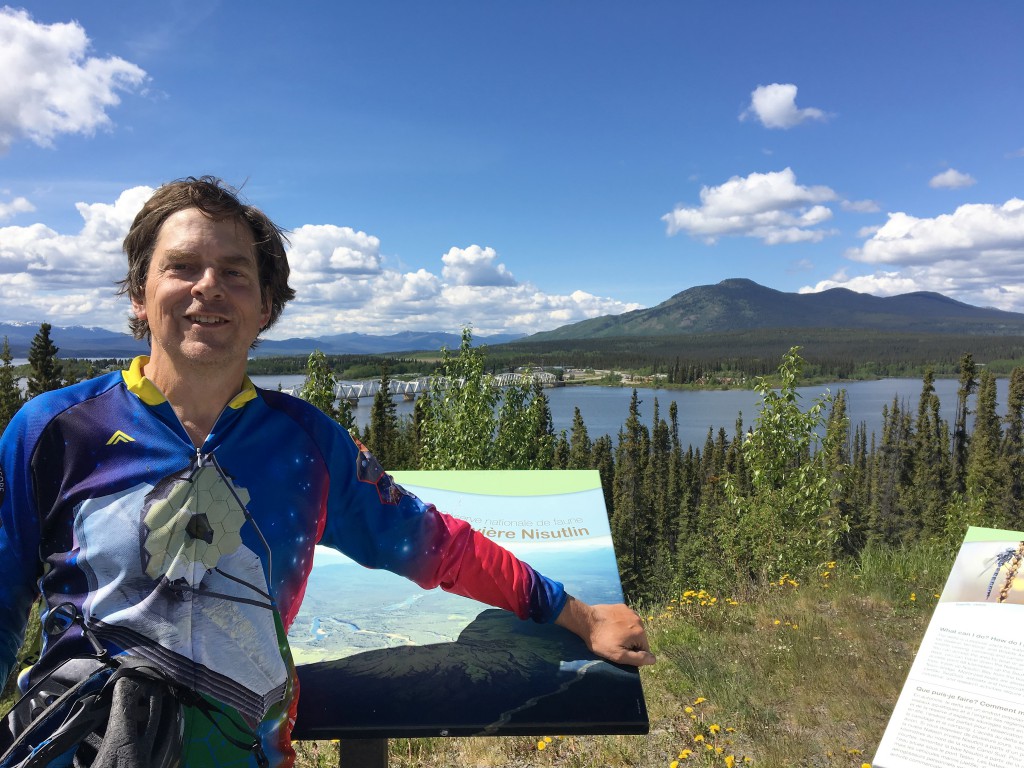 We stopped briefly in Teslin for lunch, and then continued another 20 miles to the Timber Point campground.
Teslin Lake is enormous–about 50 km long and over a mile wide. I enjoyed cycling along this lake–small rolling hills the whole way. I took this stunning photo shortly after setting up camp:
On June 1st, we encountered miles of gravel road which, apparently, are in a perpetual state of being repaired. You know that movie "The Young Frankenstein?" In a classic scene, Dr. Frankenstein (pronounced Fronk-N-Steen) played by Gene Wilder and Igor (pronounced EYE-GORE), played by Marty Feldman, are digging up a body. Gene says, "This is a FILTY job!" Marty replies, "'Could be worse. Could be raining," and of course it starts to pour. So we ended up biking through miles of dirt in a downpour.
One good thing on this day–we met a pair of cycle tourists on a tandem, pulling a trailer. That black cylinder on the front of the bike is a bear-proof food container.
After being thoroughly soaked for two days straight, we decided that this would be a good time to sleep indoors, and set our goal for Jakes Corner, which advertised a hotel on multiple signs and in a guide book. Unfortunately, the rooms proved to be non-existent. The owner–a nice fellow–offered to let us set up camp behind the restaurant, so at least we did not have to look for a place in the rain again. Jake's gets lots of points for hospitality, but loses a few for accuracy in highway signs.
On June 2nd, we had a mostly downhill ride to the Caribou RV park, outside of Whitehorse.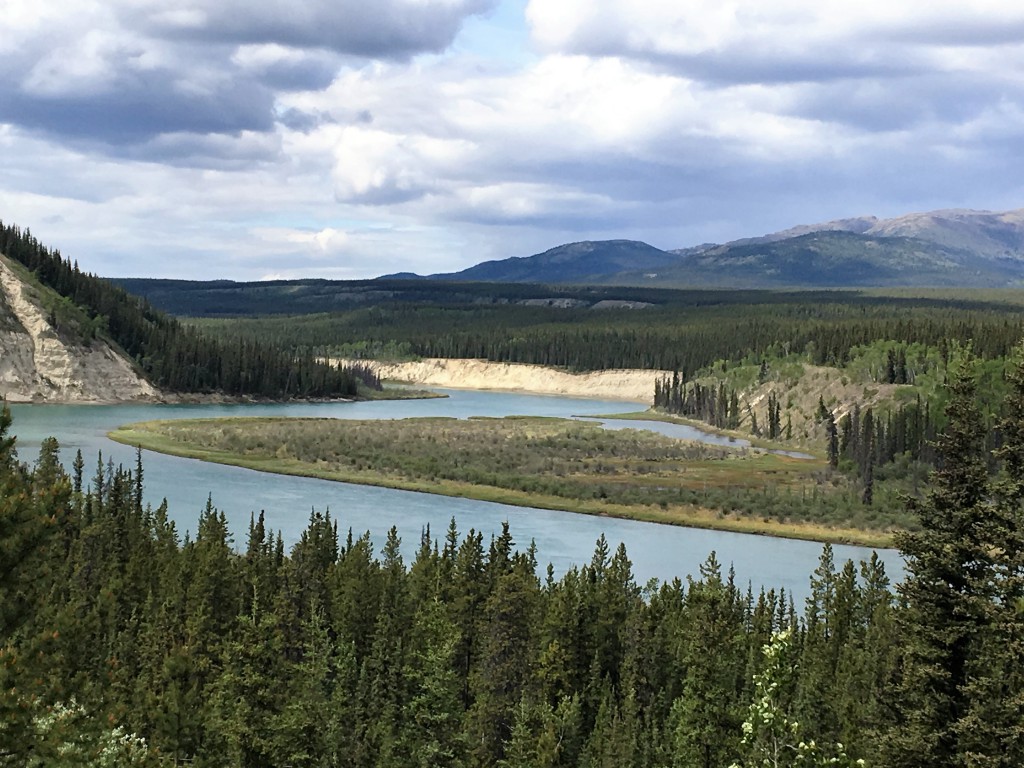 The Caribou RV park was great! Nice folks, free coffee, free Wi-Fi, free showers, everything clean and in good repair. The next day, June 3rd, involved a short jaunt into Whitehorse where I had a radio interview with the Canadian Broadcast Corp. What fun! We are camping at the Robert Service campground. We have been warned by multiple people to steer clear of this place due to petty thefts. I have to say, after a nice experience at the Caribou RV park, my impression of this place is quite negative. If you are ever in the area, keep looking!
Tomorrow, I will give a talk at the local library. I am expecting a package from Watson Lake and will likely stick around until Monday to pick it up.
I need to make a quick comment about the weather. There seems to be a pattern of optimistic weather predictions. There is some speculation that this is done to promote tourism. But, maybe this is a string of bad luck on my part. In any case, there is only 1 day of rain predicted for next week. Right!
Until next time…