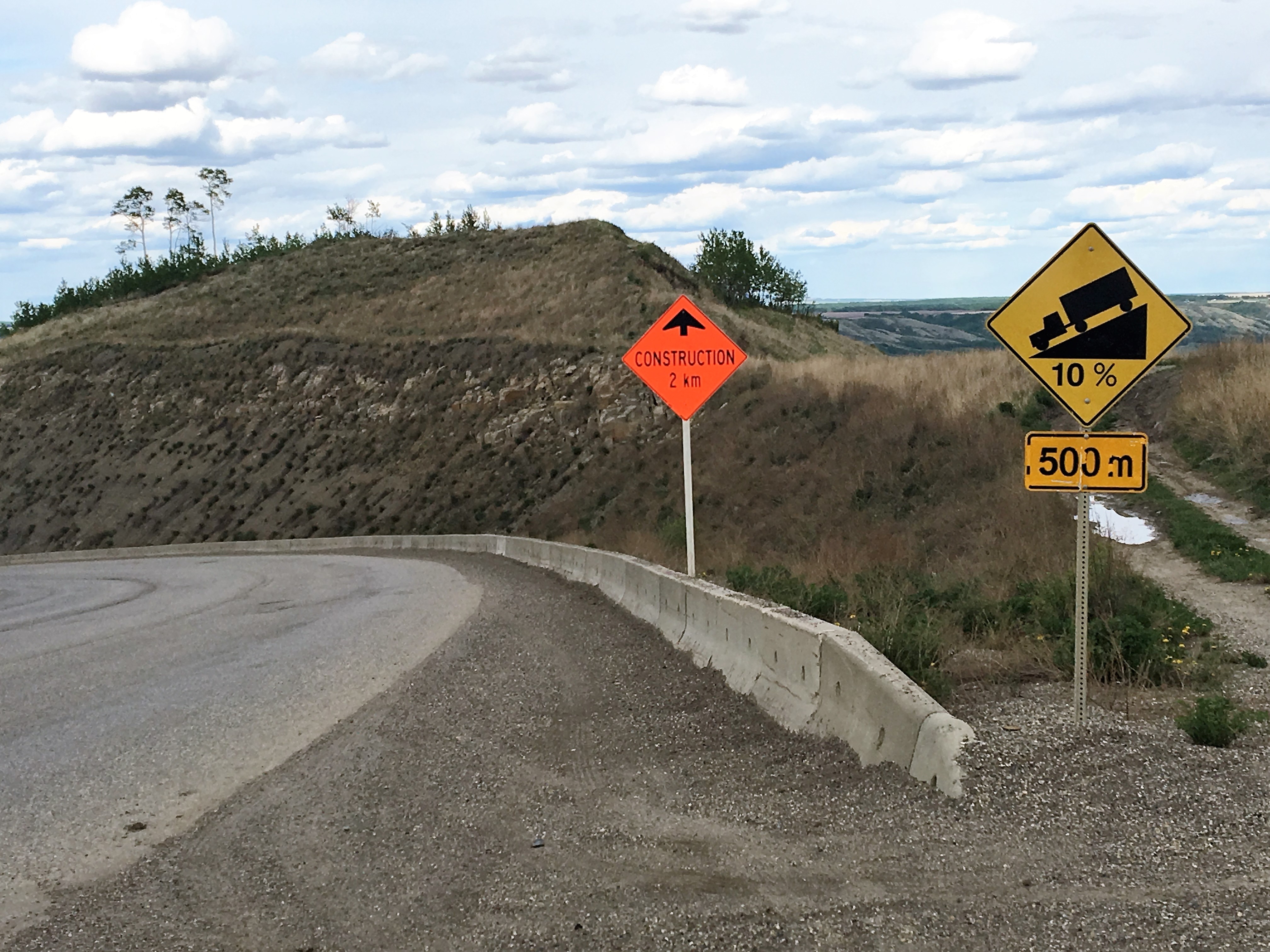 May 11, Fort St. John
Internet is going to become a bit scarce starting today, so this may be my last post for a while. The ride from Dawson Creek to Fort St. John was beautiful, with a killer hill near the end.
The large dip and climb is associated with the Peace River. Breathtaking!
Yep–that's a 10% grade!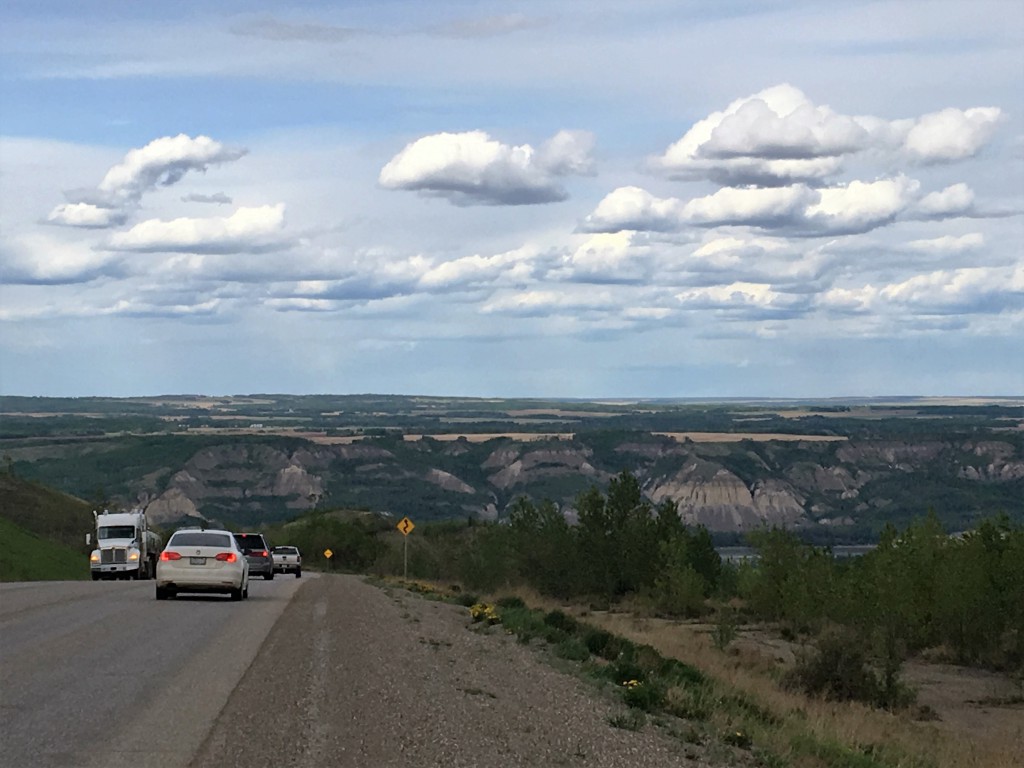 Hayley and Tom–our host family through warmshowers.org–let us camp in their back yard, and use their facilities. They have two dogs–Winston and Kona. Thanks guys!
The traffic along the Alaskan highway from Dawson Creek to Fort St. John was awful. It is supposed to really start thinning out now, as will signs of civilization. Until next time…