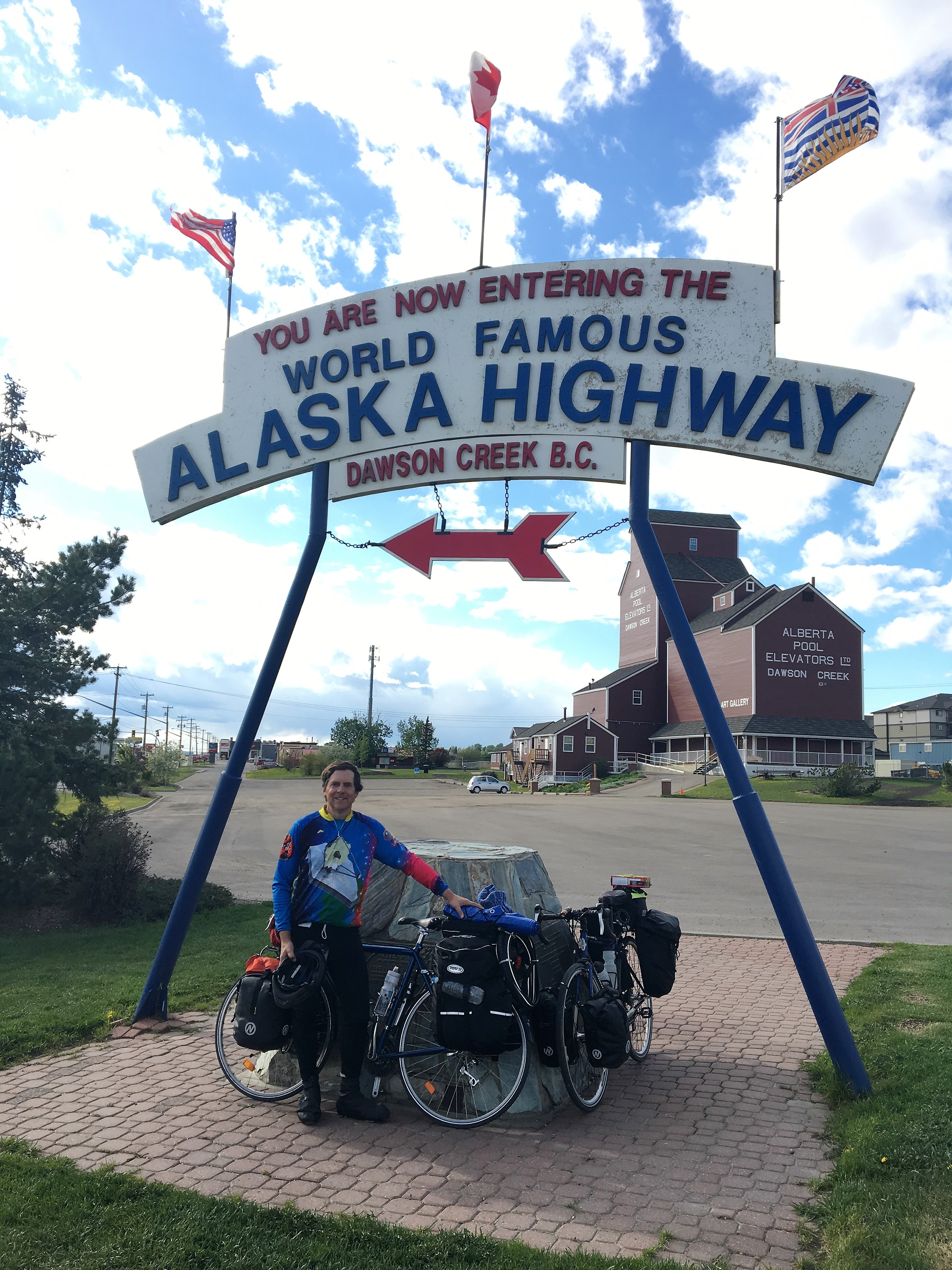 May 9, Dawson Creek: Starting the Alaskan Highway
Hi everyone,
I am sitting in a campground in Dawson Creek, BC. This is the official start of the Alaskan Highway!
We left Grande Prairie two days ago, but had to spend a weather day in Hythe, AB, due to very strong winds and near-freezing rain.
While in the campground in Hythe, we met a Frisbee dog (Sam) who played fetch until **I** was exhausted.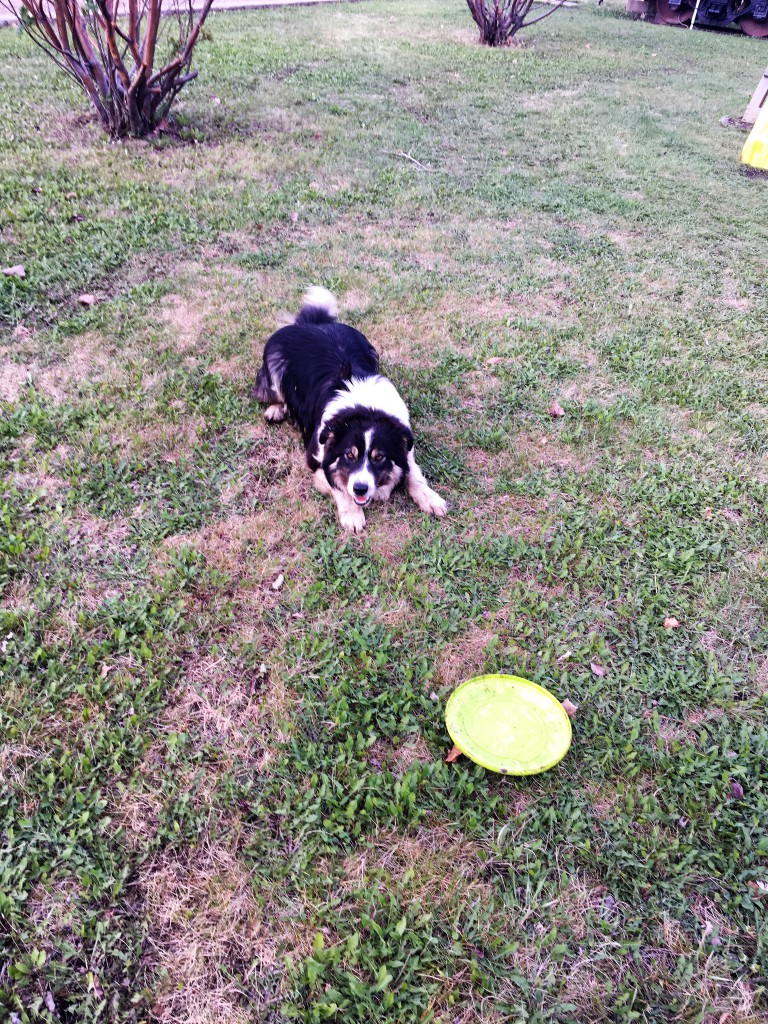 While in Hythe, I got up at about 3:00 AM and noticed these large pale curtains of fire in the northern sky… my first experience of the Northern Lights!
The ride into Dawson Creek was uneventful, except for the scenery.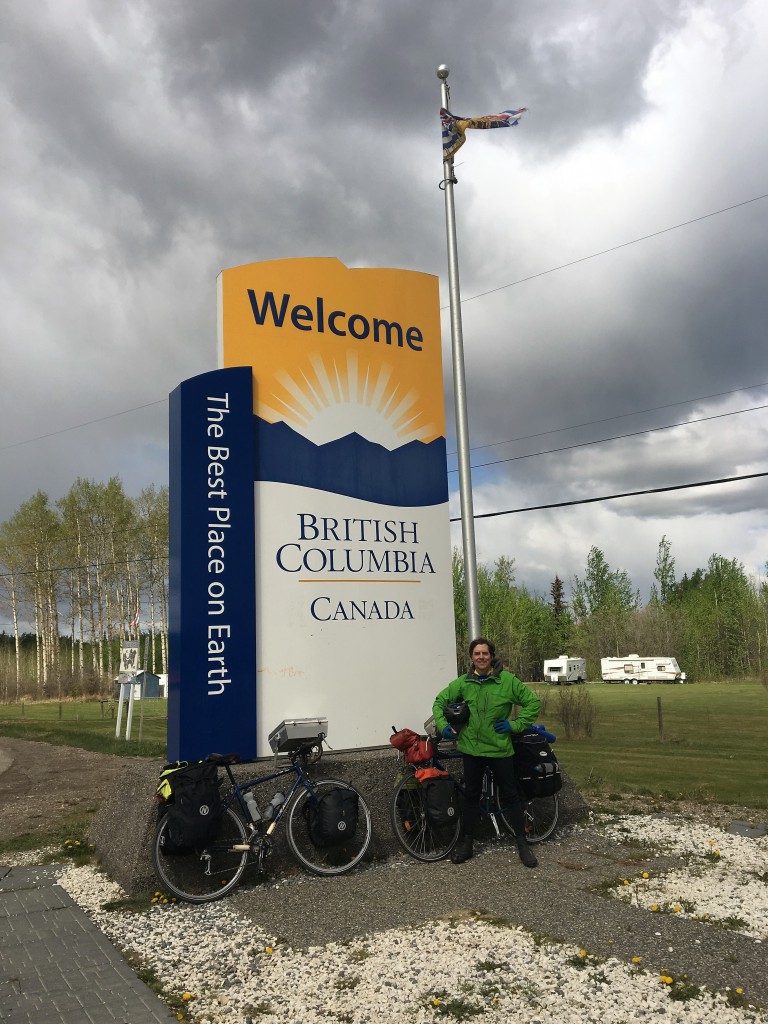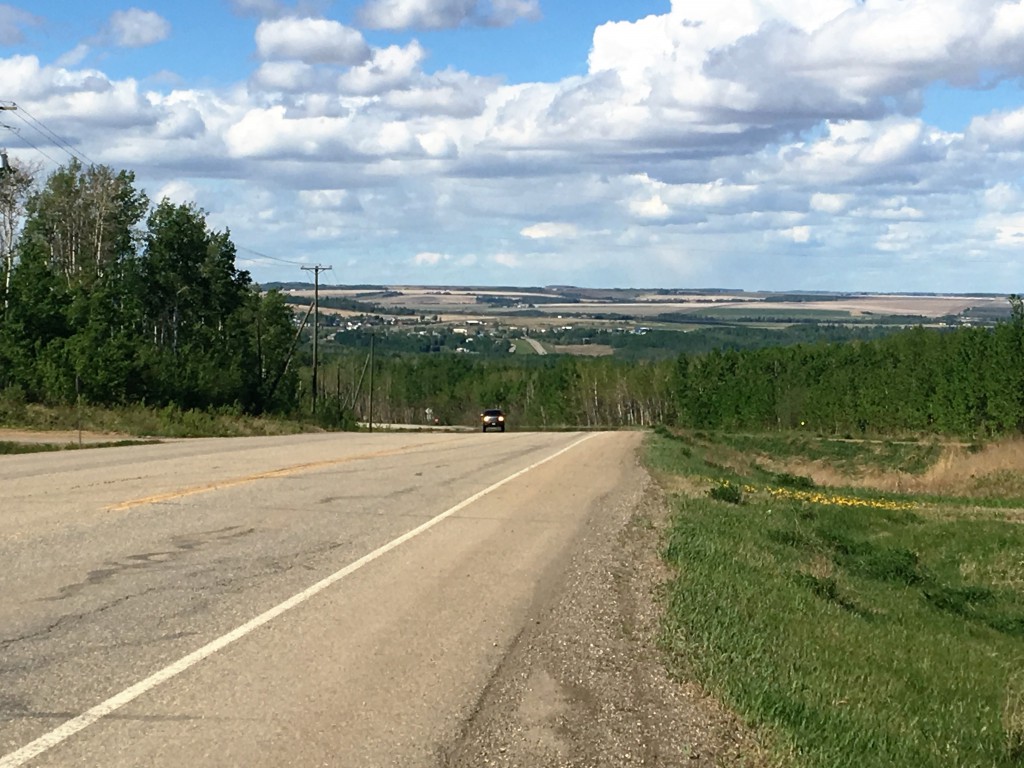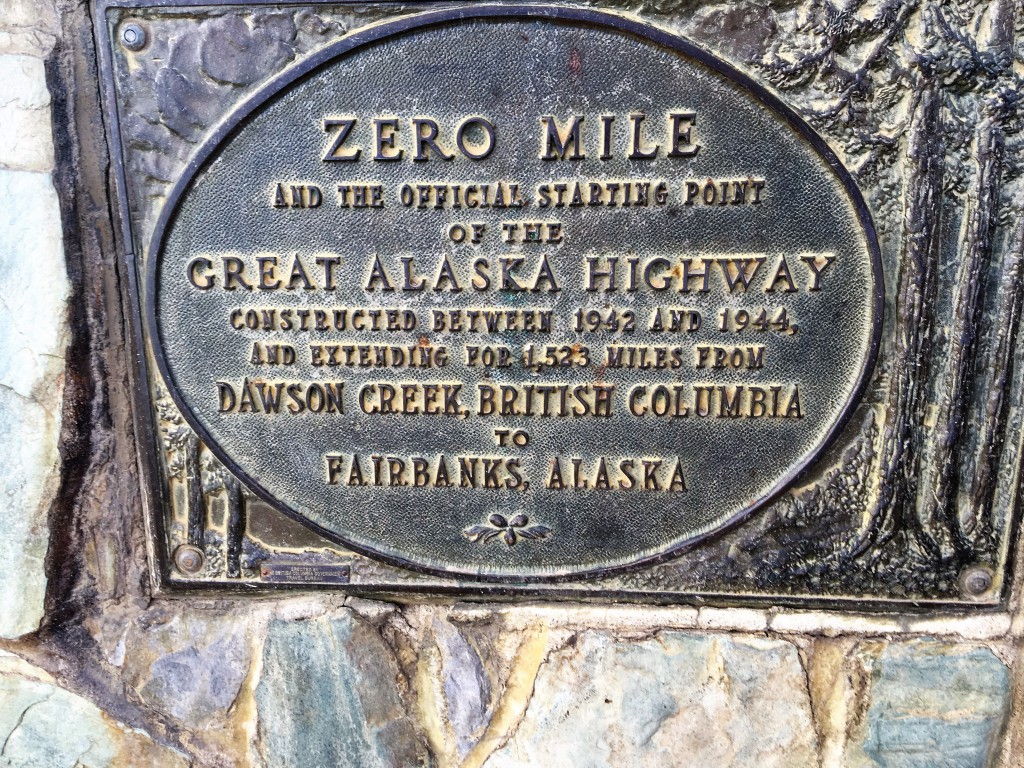 I am supposed to pick up a package of replacement tires, but am having a hard time locating them. After this errand has been completed, the next destination is Fort St. John.
I do need to add that, thanks to help from Doug Leviton (formerly NASA) and the Boulder Bikesmith, John Stabile, I finally fixed my deraileur! It was actually a very simple fix–but everything is easy when you know the answer. In the end, I had to MacGyver it, as shown in the picture below: