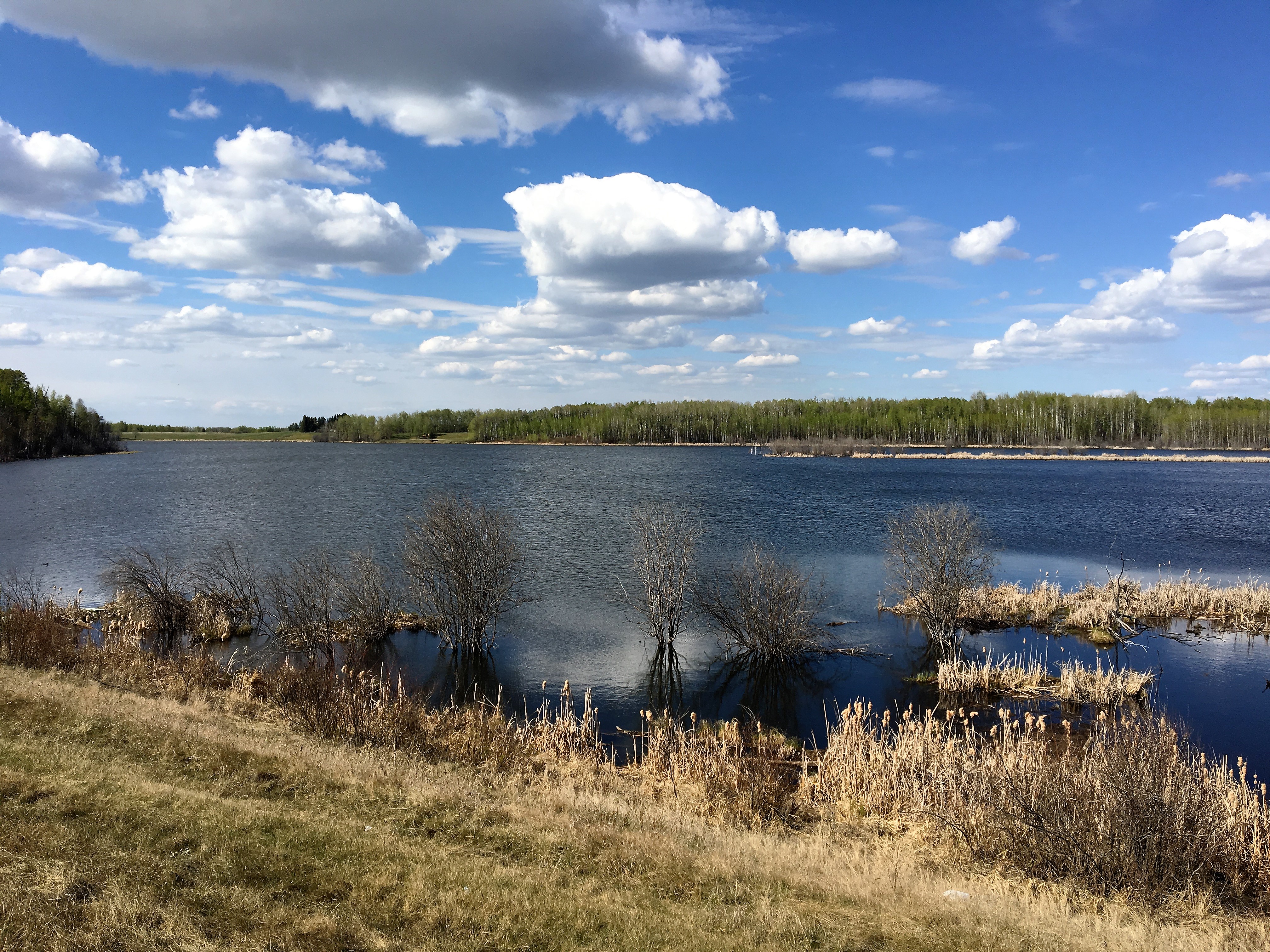 April 30th, Drayton Valley, AB
Hi folks,
I have been several days now without internet. I am currently sitting in a cafe in Drayton Valley, AB where they have free wifi.
I spent the day of April 26th hanging out with my nephew, Rick Hogan and his wife, Grace. What wonderful people! Rick treated me to a flight of beers at a local brewery.
We also ran my bike over to a bike shop in Calgary to address a derailleur issue. The young mechanic immediately noticed that the derailleur was not hung correctly and I nervously left my bike to be adjusted. I should have known, based on his rush to a diagnosis and a lack of desire to listen to what the actual PROBLEM was. In the end, they did get the derailleur straightened, but unfortunately did not even begin to address the actual problem. I find service industries like this frustrating. If I take my car to a mechanic, I expect the problem to be addressed. I'd rather not pay for a particular activity–I want to pay to fix a problem. So, I have a correctly hung derailleur, that still does not work correctly. Upon close examination, and a lengthy phone call to former NASA engineer Doug Leviton, I see that the problem has to do with a bent screw:
I have a message in with Boulder Bikesmith, John Stabile; aparently now the best bike mechanic in both the United State AND Canada.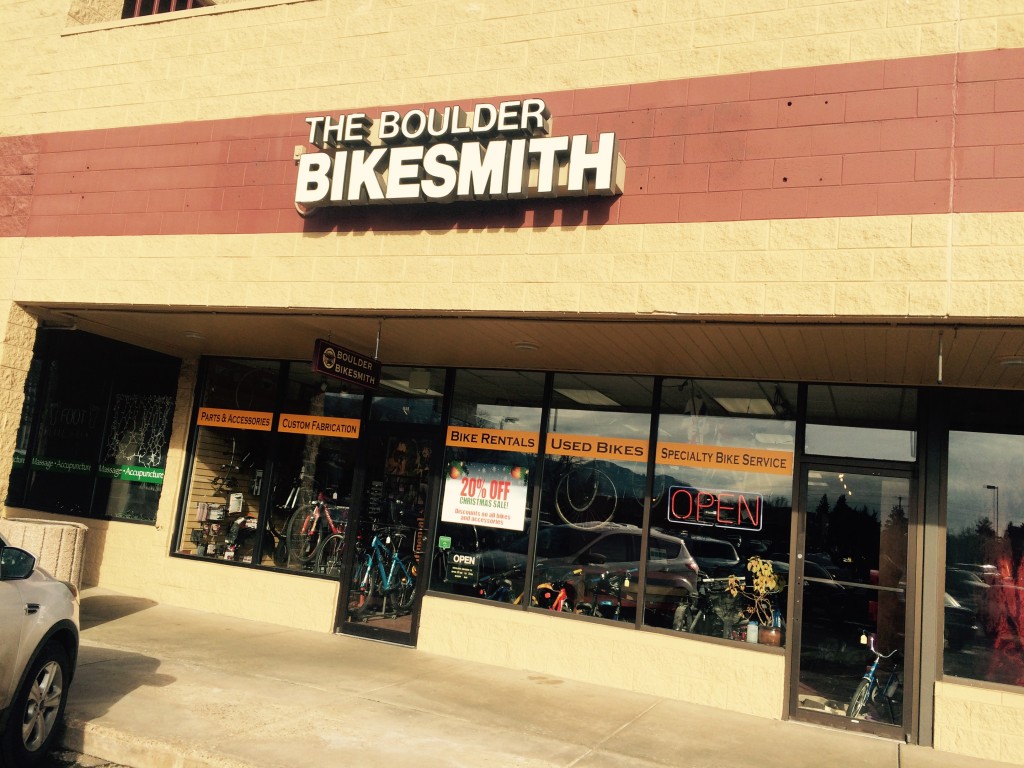 The University of Calgary treated me quite well, and it was a pleasure to be able to make a presentation, to a group of about 50 people.
One member in the audience (Joel) contacted me later with some rather nice things to say about the talk:
"I was at your presentation last night in Calgary – probably the best scientific presentation I've seen! I especially enjoyed the background info on early scientists, and also the many spectacular pictures you had. Your message had humor and was inspirational as well – you had a great point in that you don't need to be a genius to go into STEM. Best of luck on your travels."
I am humbled.
I also enjoyed getting to know Phil Langill, Director of the Rothney Astrophysical Observatory, who treated me to lunch and a beer.
The ride out of Calgary proved to be very frustrating. After daring the freeway into town, I vowed not to repeat that mistake. So, I used the bicycle option on Google maps to get me to Bowden, a city about 60 miles north of Calgary. I have concluded that this bicycle app probably works great in Boulder, CO and Palo Alto, CA, but NO WHERE ELSE. It seems that the algorithm is to take ANYTHING other than an established road: cattle paths, dry creek beds, etc.
The same program would have me bicycle on 40 miles of loose gravel. I ended up having to just head back towards the main highway, taking a frontage road. But the rest of the trip was uneventful. This day out of Calgary, and the next two days into Rimbey and now Drayton Valley were blessed with a strong tailwind! Yes! Finally. And, the scenery is getting just stunning.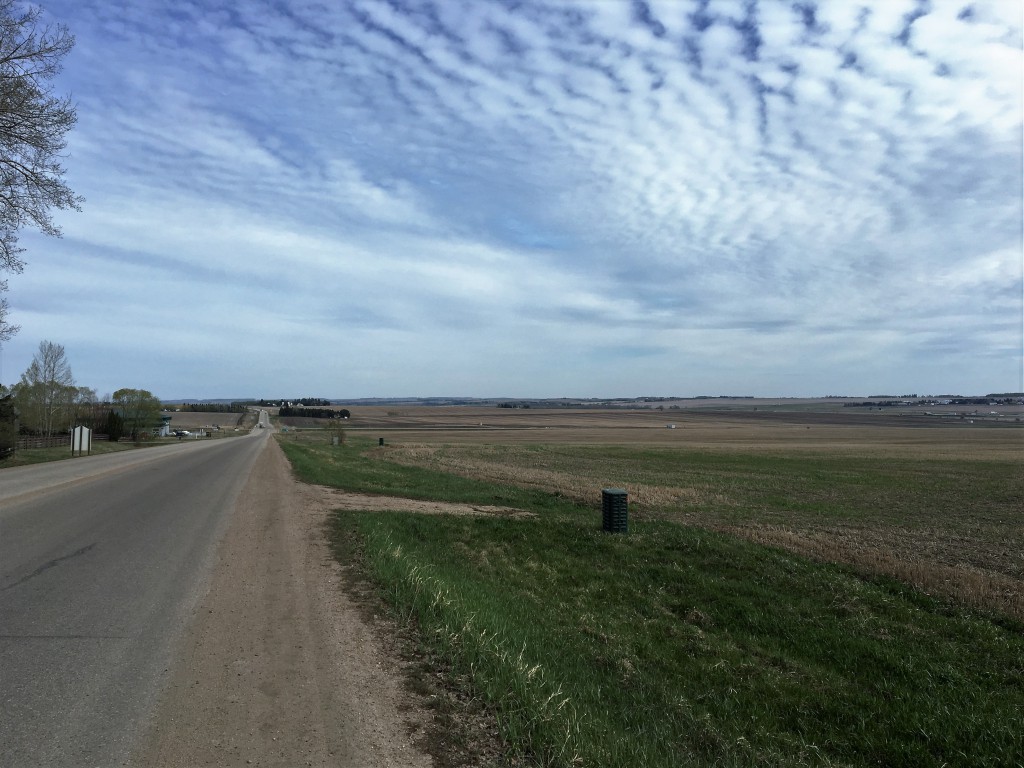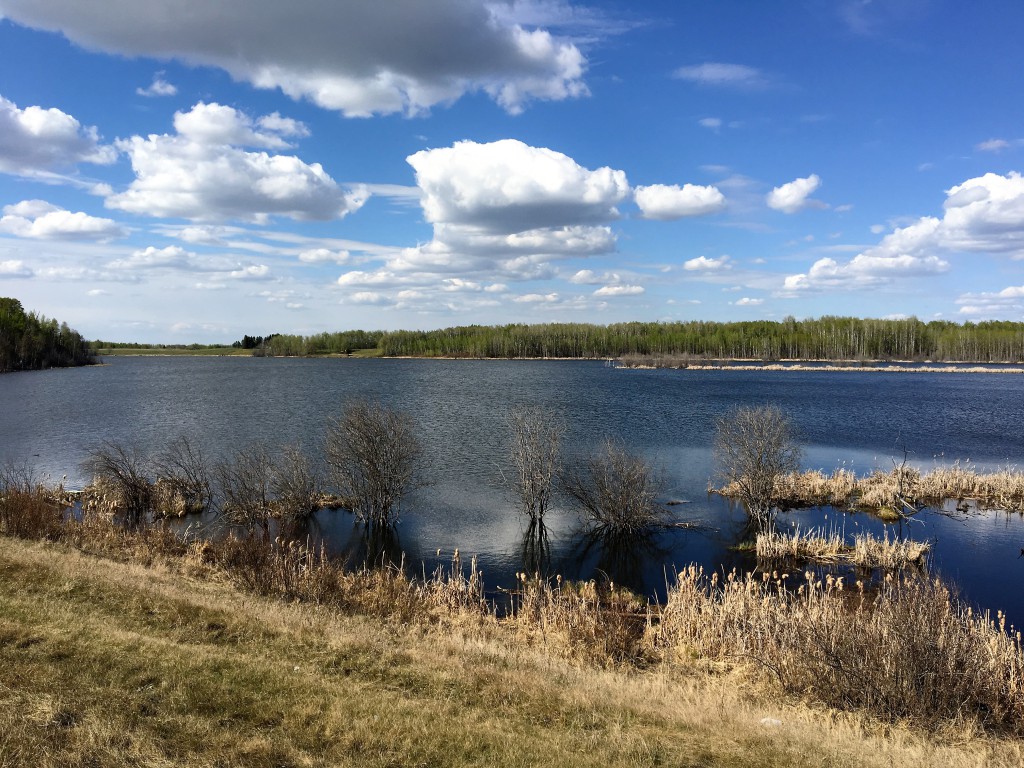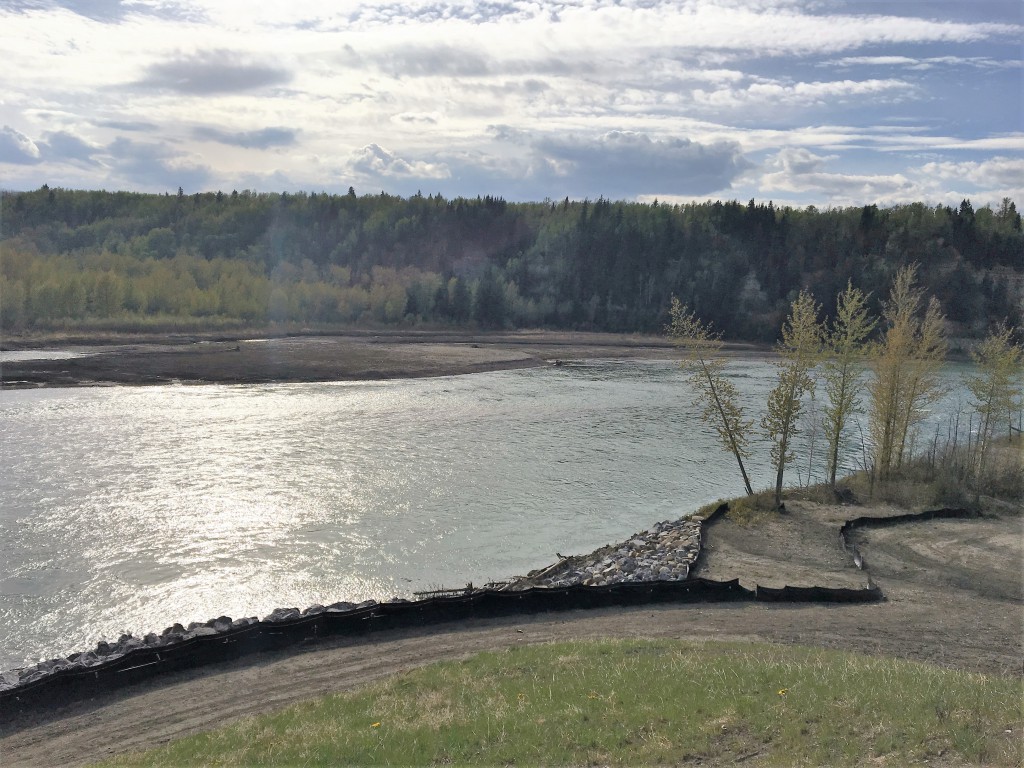 On the ride out of Rimbey I passed a motorist who's engine was leaking oil badly. He wisely stopped his car and used my phone to call a friend. Hello whoever you are! Nice to meet you.
One really great thing that has recently happened: I would like to formally welcome to the tour, two temporary riders who will share this experience for a while. The first is National Solar Observatory Research Assistant Elizabeth Carlisle. The second is Allen Takahashi, a life-long friend. (Allen is the most traveled, adventurous and atheltic person I know. He once roller-bladed to his own back surgery.) Elizabeth has just joined the ride; Allen will come as soon as his hockey team is eliminated from the playoffs. (Yes, Allen plays full contact Hockey!)
That's all for now. Today is a day off, and tomorrow's destination is Mayerthorpe, AB.