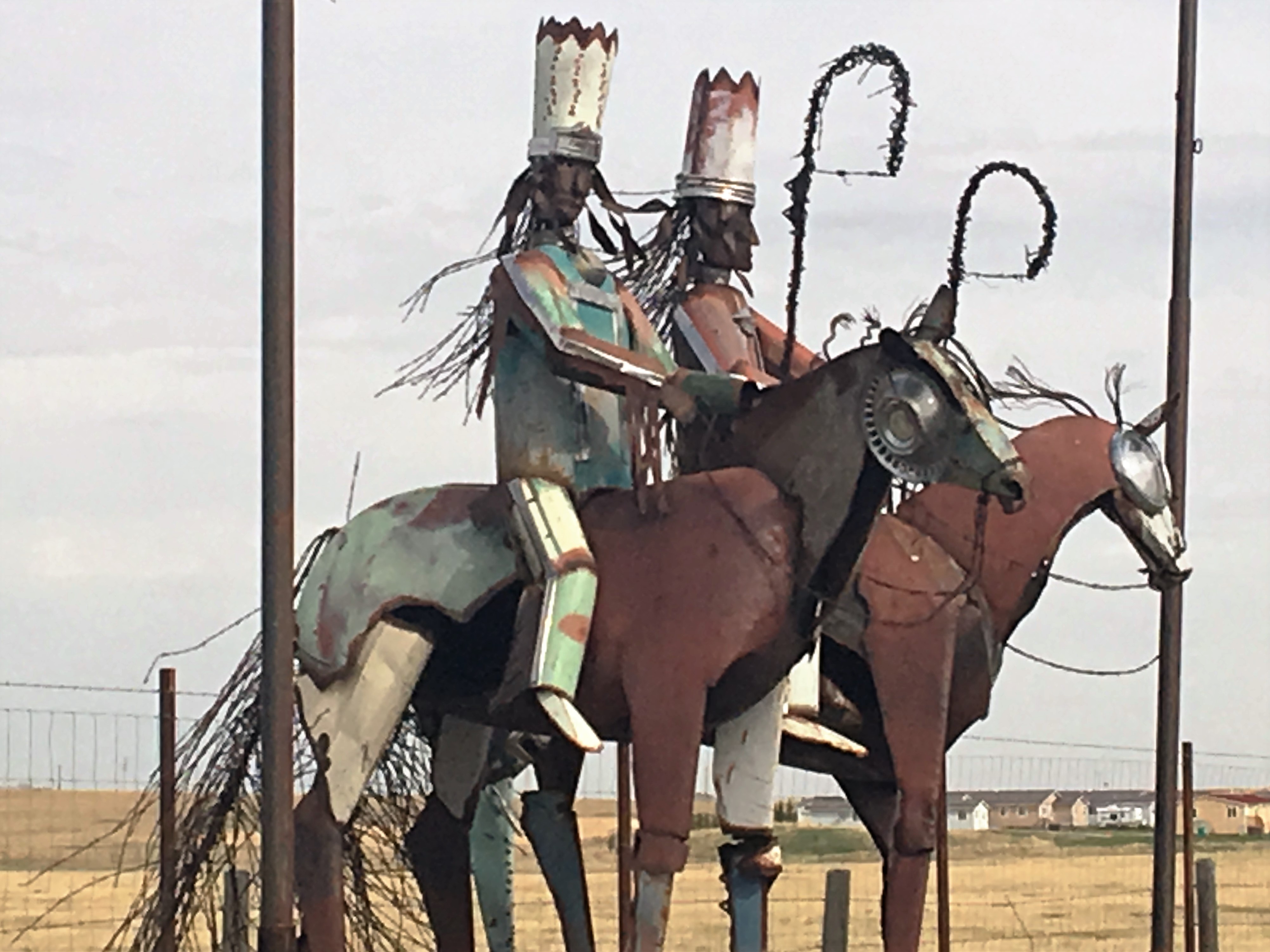 April 21, Browning, Montana
Hello folks
It has been an interesting few days. The internet has been almost non-existent, and I have been over a day without cell phone coverage. I will try to catch things up a bit.
I got an early start on Wednesday morning, heading towards Browning, Montana; unfortunately, I was immediately hit with strong head winds out of the North. I had nearly 70 miles to bike, over steep roads with no shoulder. It was so bad that I would have to get off my bike and move onto the side of the road, whenever a car came by, because I would be blown off the road by the added wind. At one point, I struggled even to push my bike up a steep hill, against the wind.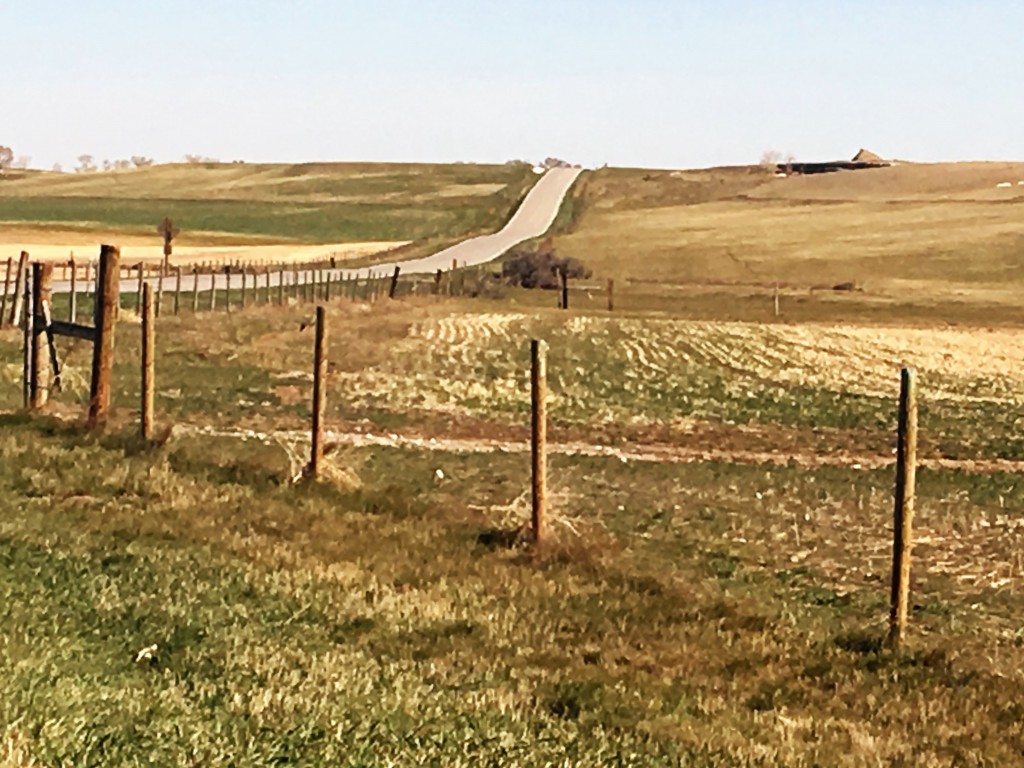 Needless to say, the roads were not bikeable that day. I had an early morning talk the next day to give to a group of high school students. So, I found a sheltered area and tried to wait out the wind.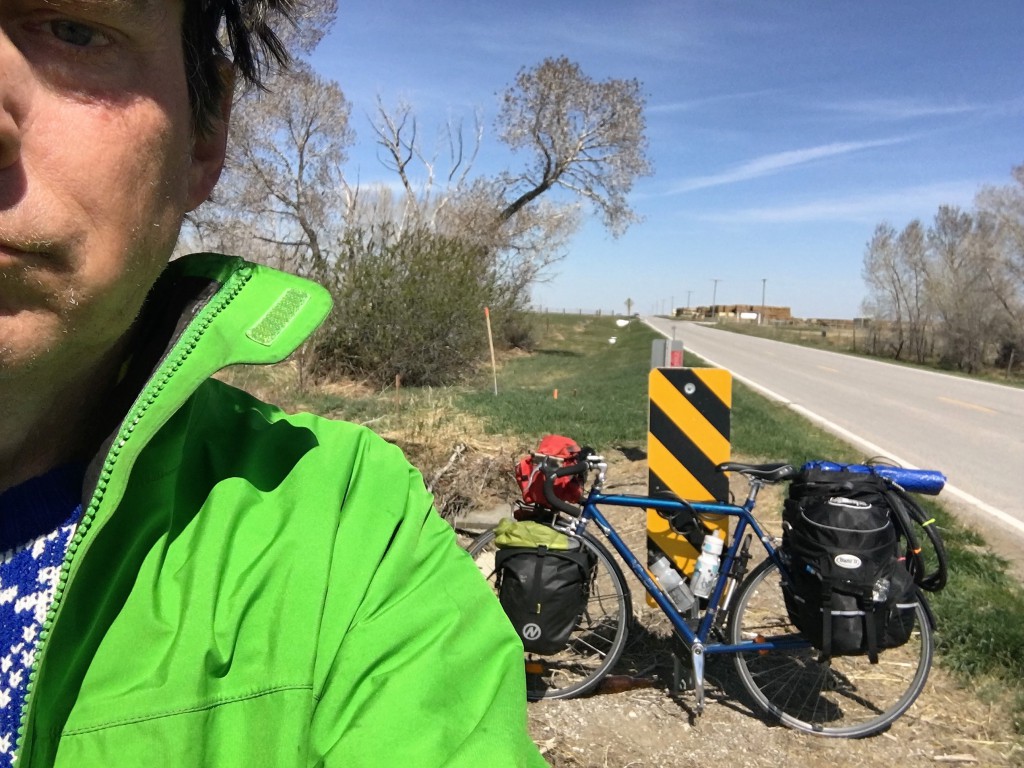 After a few hours, it was still blowing strong, so I called Dee, my contact in Browning for a ride into town for the balance of the distance. I sure hated doing that, but it was take a ride for a while or miss the lectures the next day.
The community of browning is amazing! I almost didn't come this way, but I am very glad I did. I grew up on the Wind River Indian Reservation; the Blackfeet Reservation is very different.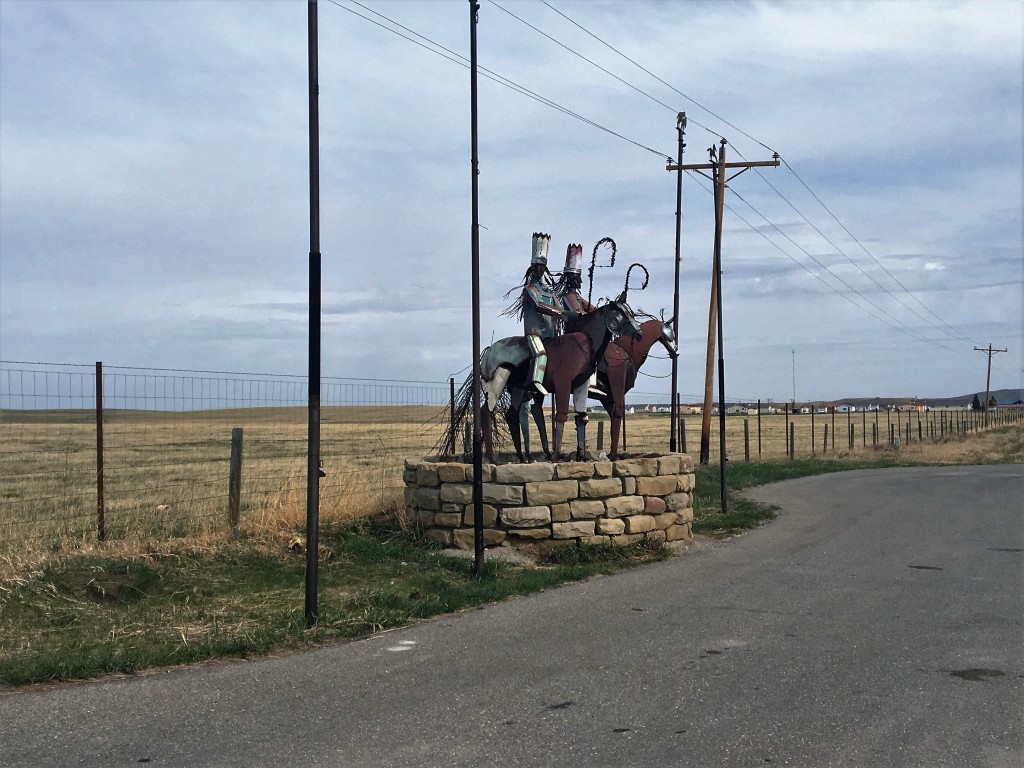 There is an intense sense of community; everyone knows everyone else. These are some of the friendliest people I have ever encountered. The hospitality was non-stop and all coordinated by Dee Hoyt, shown in the picture below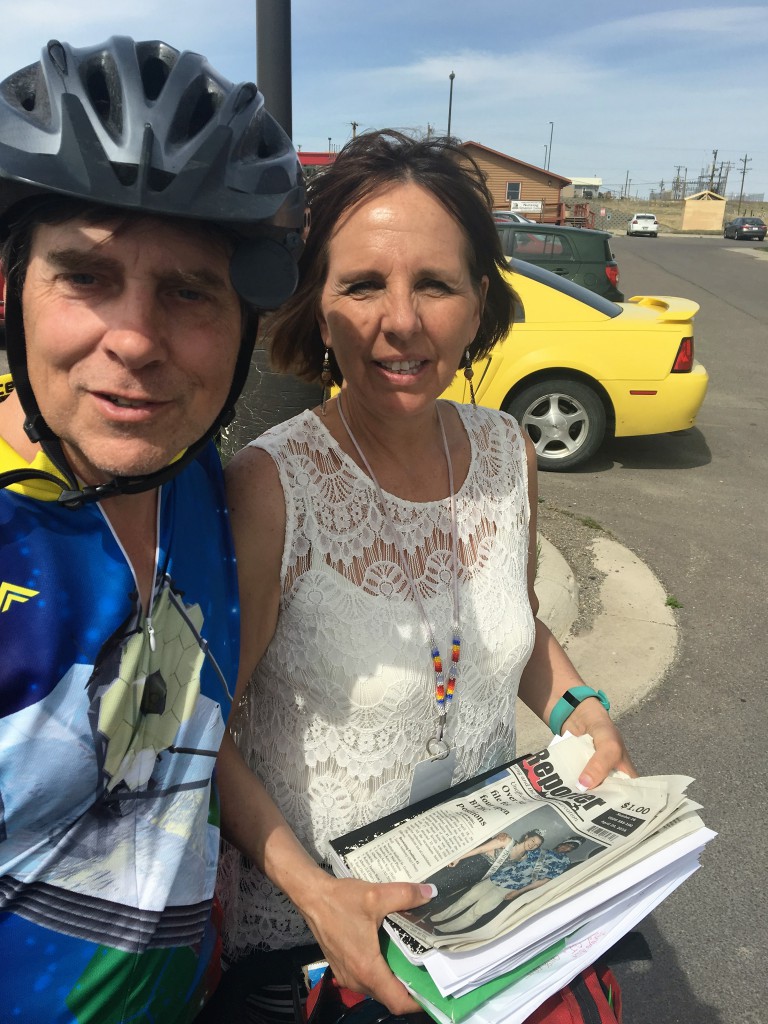 The Blackfeet Community College is a very modern facility that boasts a new science building: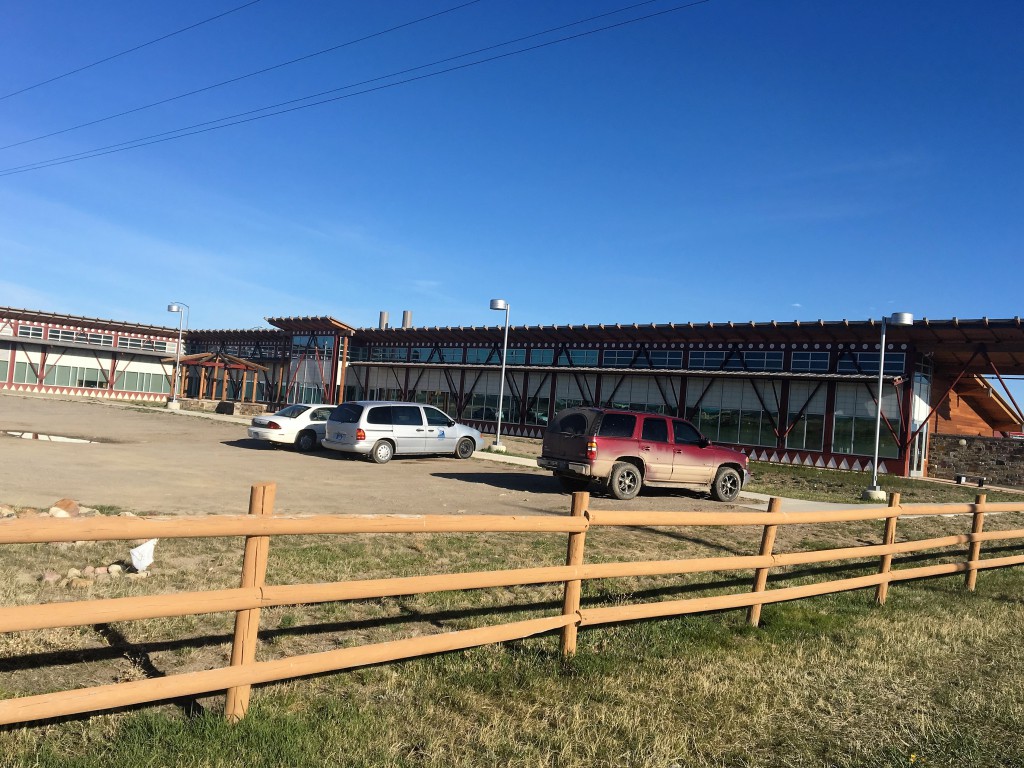 I gave two lectures–one to a group of high school astronomy students (yep–the browning high school has an astronomy class!) and another to a group of adults. Among the 60 or so people present, only one (a local news reporter) had ever heard of JWST.
I met an interesting professor who is new to the college. This man is somewhat of a chess genius and has taken to teaching chess to the college students. He has shown a significant increase in math scores, and a quantifiable increase in self esteem, among the students who have learned to play chess. Very interesting!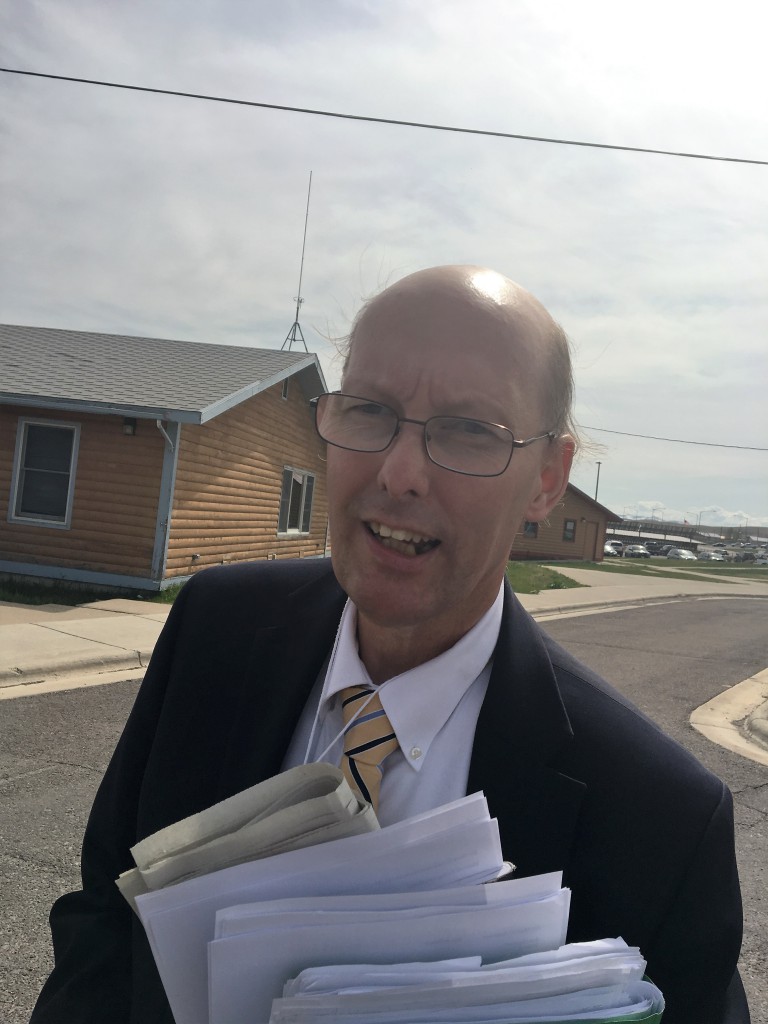 The day of the lectures, the wind died down, so I decided to try to get another 35 miles that afternoon. But I will write about that in the next post. Until next time…..