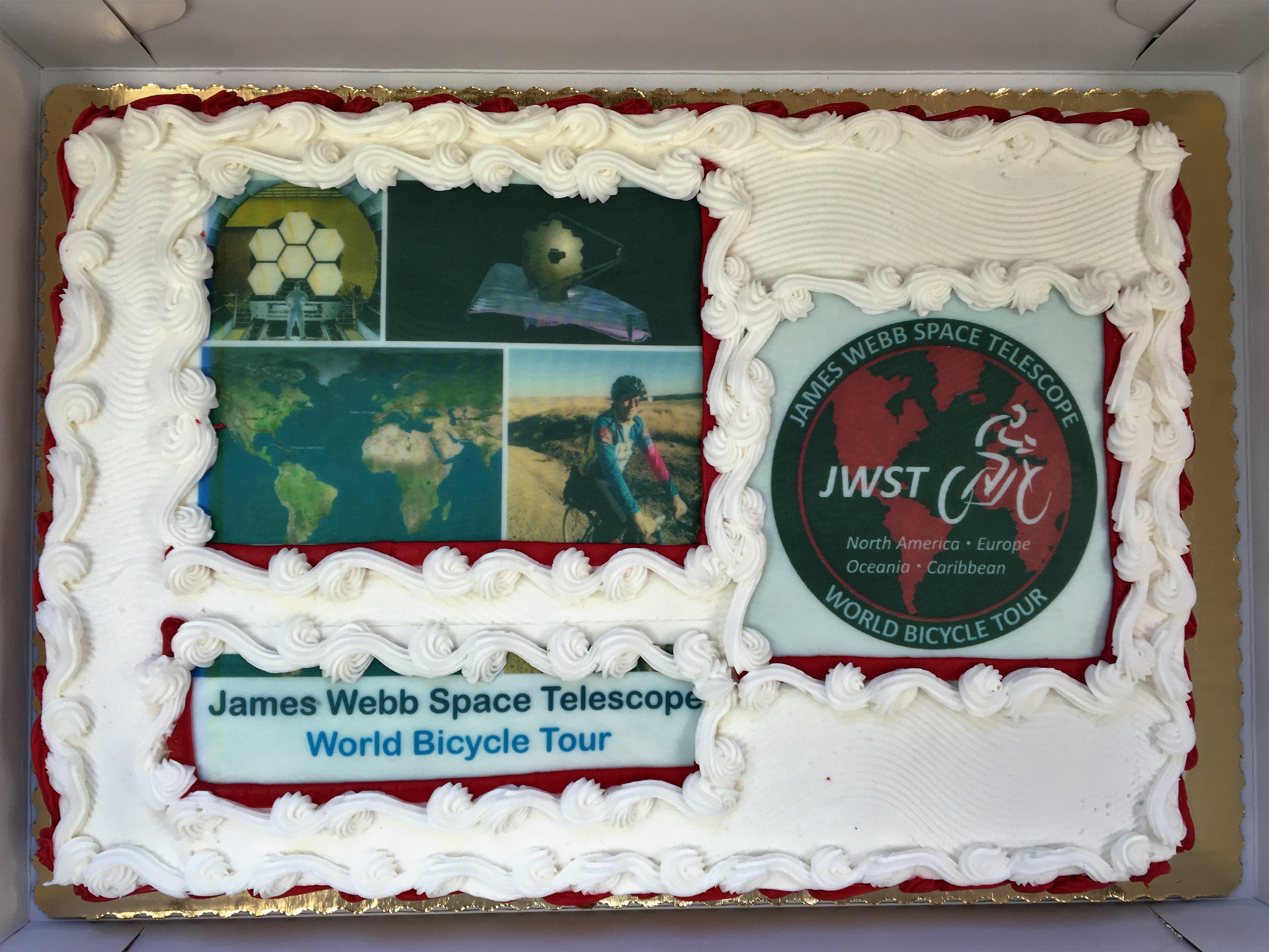 April 11, Greybull, Wyoming
I woke up rather late at the Fountain of Youth RV park and, as such, did not get on the road until 9:00 AM. Moderate head winds and a 70 mile ride meant that I could not afford to stop for even a brief break. I pulled into Greybull just as the sun was setting; an exhausting day's ride. Fortunately, I had today off and very little to do. My sister booked me a gig at the local elementary student. A room full of 4th graders showed quite bit of enthusiasm for the subject matter.
Later in the day, I gave a talk to a rather small, but interested crowd that was well received. But look at the add that the local paper ran:
My sister had a special cake made for the event:
Tomorrow, I ride into Greybull to meet a high-school friend for lunch, and then it is on into Montana. Tomorrow I will cross the 500 mile mark!